Political prisoner Ihar Losik ends his hunger strike; Natallia Hersche is visited by the Swiss ambassador in prison; Russian propagandist tried to bad mouth MMA fighter Alexei Kudin; PACE will not hold urgent debate on the situation in Belarus during its 2021 winter plenary session; the broadcast of the Eurovision Song Contest on Belarusian TV is in question; feeding the homeless is considered a crime in Belarus
25 January 2021 | BYHelp-Mediagroup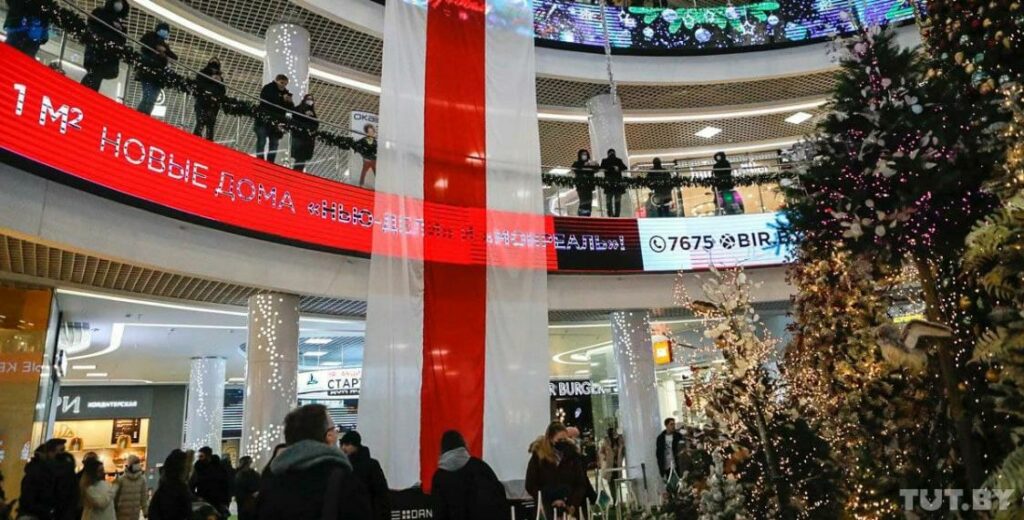 Political prisoner Ihar Losik ended his hunger strike after 41 days. Will he be able to return to a fulfilling life?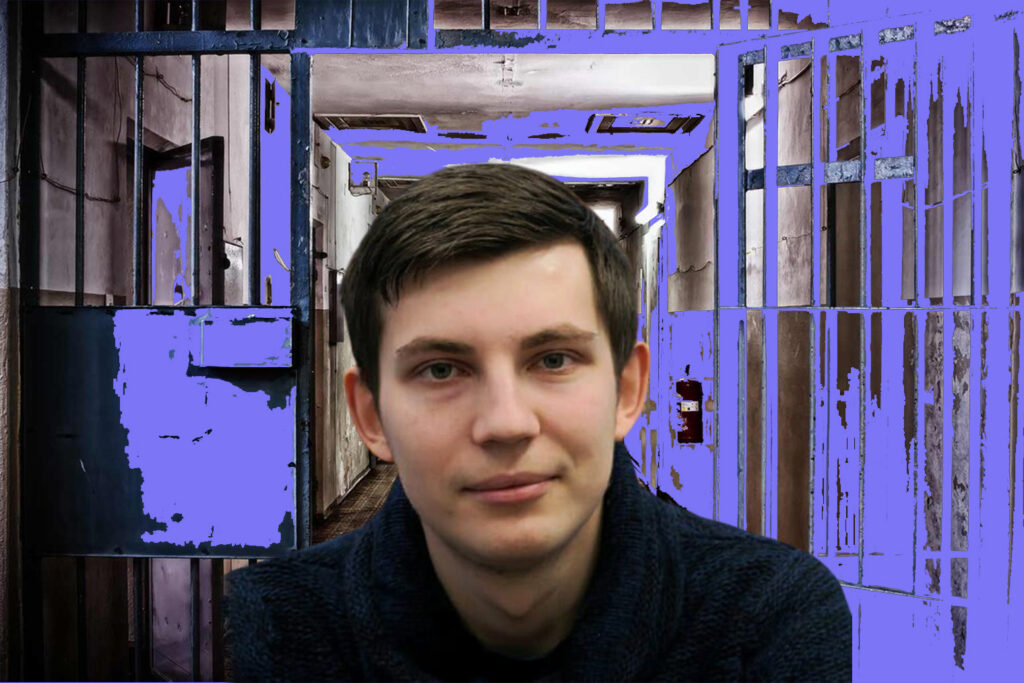 Losik sent a letter through his lawyer:
"I decided to end my hunger strike. Why did I make that decision? Definitely of my own volition. I haven't eaten for more than forty days, and I feel the strength and ability to keep on [hunger-striking]. But I was just astonished by an incredible wave of solidarity. And also by the pleas from hundreds and thousands of Belarusians to stop [the strike] and stay healthy to see our common victory happen.
"And I also know that many went on hunger strikes while I was holding mine. I cannot take on such a great burden of responsibility. I do not want others to suffer due to my conscious choice. When reading all your letters, I realized that I simply cannot upset and make my family and all of you worry. […]
"P.S. Many wrote that I would not achieve anything. It's not true. With my actions, I drew attention not only to my case, but also to the situation with political prisoners in our country. Now people are talking about us all loudly and through many sources, and are demanding the release of the innocent people who were arrested and convicted using all possible avenues. That's a lot […]"
Ihar Losik, the administrator of the Belamova telegram channel was detained on 25 June 2020. Initially, he was accused in a criminal case for organizing and preparing activities that grossly violate public order. Ihar Losik went on hunger strike on 15 December 2020, when a new charge for preparing for a crime and participating in mass riots was brought against him. This allowed the authorities to extend Losik's prison term.
According to doctors, it is impossible to come out of a hunger strike without hospitalization, so it is now important that family members, doctors and the public intervene. Losik requires immediate hospitalization.
"They fed the homeless, that means they participated in the rally." Fines and arrests are becoming more inhuman
Volunteers of the Street Medicine project Karyna Radchanka and Tatsiana Labaza who were detained on 23 January along with the activists of the Food Not Bombs initiative, were sentenced to 15 days each. As the police witness said, Karyna and Tatsiana stood by the saucepans and fed the homeless which means they participated in the rally.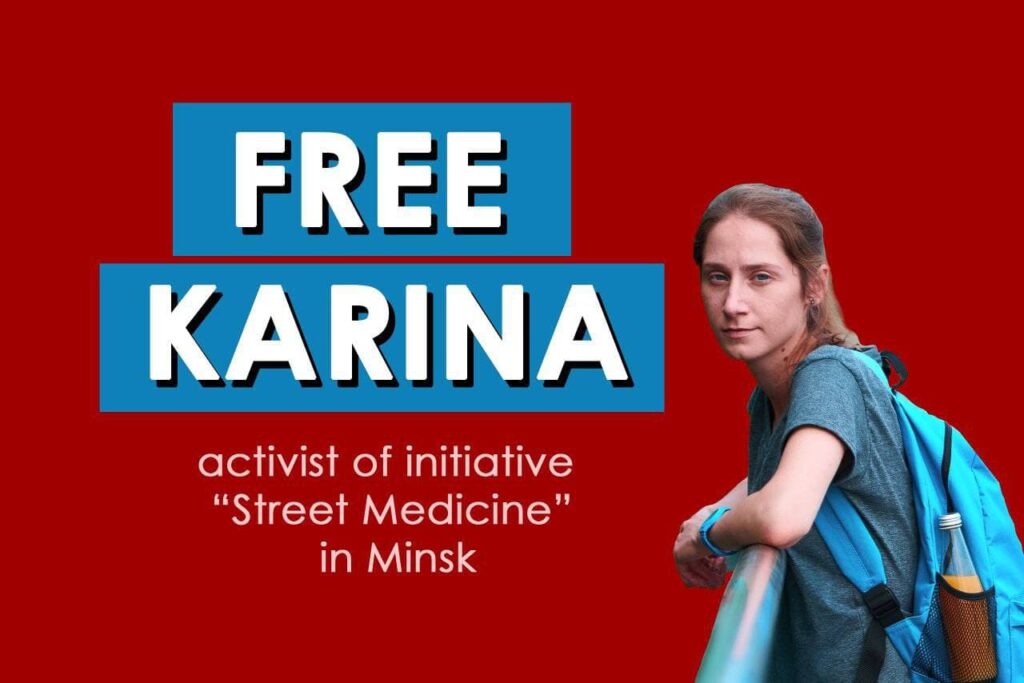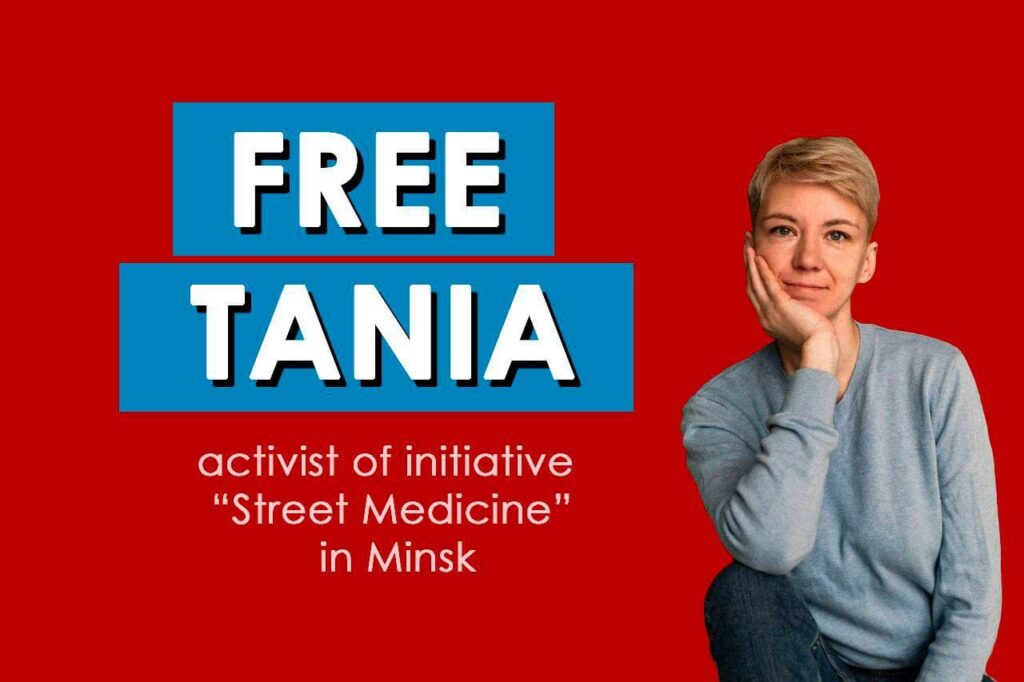 Mother of five, Volha Babrova, was fined for hanging a white-red-white flag in a Minsk shopping centre. Volha was detained on 22 January and spent the entire weekend at Akrestsina [detention center]. Today the court imposed a fine of 870 Belarusian rubles (270 euros) on her.
Security officials visited the Moi Rodny Kut national symbols shop and the Korpus Culture Center.
Property inventory was carried out at the apartment of Yuliya Slutskaya, the founder of the Belarus Press Club. Yuliya was arrested on 22 December 2020, on the same day as five other employees of the Press Club. Slutskaya is suspected of tax evasion on an especially large scale, the others are suspected of complicity. In early January, the relatives of the arrested employees of the Press Club transferred almost 110,000 Belarusian rubles (35,000 euros) to the account of the Investigative Committee as security for possible compensation of damage to the state, but the arrested remained in prison.
Swiss Ambassador to Belarus Claude Altermatt visited political prisoner Natallia Hersche
"Today I again met with our compatriot Natallia Hersche, who is doing well in difficult circumstances. Again, Natallia thanks all for the strong support and the continued attention she is getting," Altermatt wrote in his Twitter.
Earlier, Natallia Hersche went on a hunger strike, which she later ended, as she was transferred to a cell with better conditions and 38 letters [allegedly withheld earlier] were passed on to her.
In December 2020, 51-year-old Natallia Hersche, a Swiss citizen, was sentenced to 2,5 years in prison in a general regime penal colony. She was found guilty of resisting a police officer during the protests in Belarus. In fact, during a peaceful rally, she tore off the security officer's balaklava.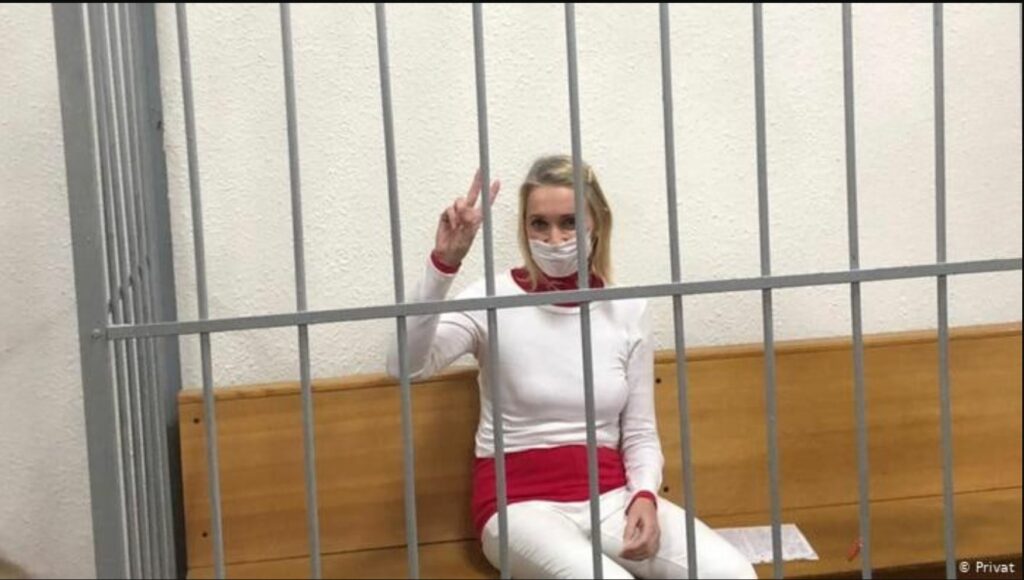 Russian propagandist made up information that Alexei Kudin went to Moscow to beat up riot police
Konstantin Pridybaylo, an employee of the Russian propaganda news resource Russia Today, wrote on his Telegram channel Pridybaylo|Subjectively that the Belarusian fighter Alexei Kudin was going to "knock out riot policemen" in Moscow. He referred to a quote from a conversation with the kickboxer's wife Tatsiana Kudina, in which she allegedly explained why her husband did not go into hiding in Europe.
At the same time, Tatsiana Kudina denied this information: "I do not know this person. This is the first time I hear of him. I first saw his account after someone shared the link. I have never communicated with him, let alone given such a comment. This is nonsense, lies and fabrication. The man wanted to catch hype on this story. I don't think he will succeed."
Alexei Kudin was hiding in Moscow due to a criminal case against him on participation in the protests in August 2020 and resistance to a police officer. After his arrest on 21 January in Moscow, more than 300 athletes from Russia and Belarus signed a letter requesting not to extradite Kudin to Belarus due to direct threats to his life and health from the security forces.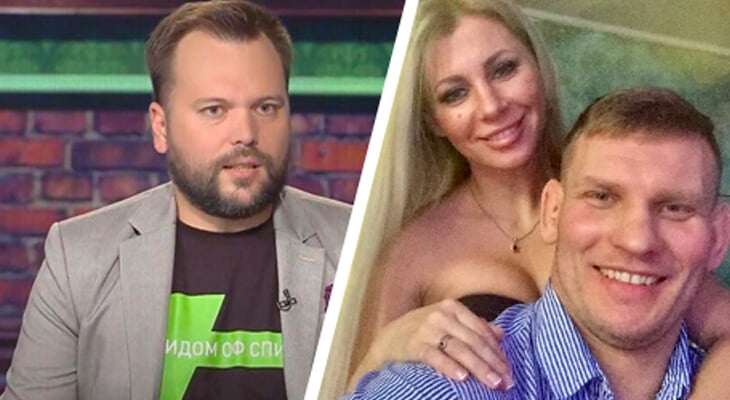 PACE will not hold urgent debates on the situation in Belarus during the winter plenary session
The Parliamentary Assembly of the Council of Europe (PACE) will not hold an urgent debate on the topic "The deteriorating situation in Belarus" during its 2021 winter plenary session. This decision was made on 25 January at the opening of the session in Strasbourg.
Representative of Poland, MP Bogdan Klich, said that he and a number of his colleagues were disappointed with this recommendation.
Tiny Kox (Netherlands), chairman of the Party of the European Left in the PACE, spoke out against an urgent debate. He explained his position: "I completely agree with what Mr. Klich said: the situation in Belarus is of great concern. The Assembly has already decided to prepare two reports on the situation in Belarus. This work is underway. I think that in this way we can best help the Belarusian people, better understand the issue and then adopt a clear resolution in order to protect those who stand for democracy in Belarus, and not now hold a discussion within the framework of an urgent debate procedure."
Sviatlana Tsikhanouskaya intends to achieve exclusion of Belteleradio from the European Broadcasting Union
"The broadcast of the Eurovision Song Contest is a great reason for Belteleradio [Belarusian state TV and radio company] to boost its rating and make money on advertisers. And that is a reason for their pride. But does this company deserve such an honour? I support the initiative of the Belarusian Culture Solidarity Foundation and will demand to exclude Belteleradio from the European Broadcasting Union. As in the case of the ice hockey championship, I will talk about this with the EU foreign ministers. And I believe that together we will prove again: no one in the civilized world will cooperate with criminals," says Sviatlana Tsikhanouskaya on her Telegram channel.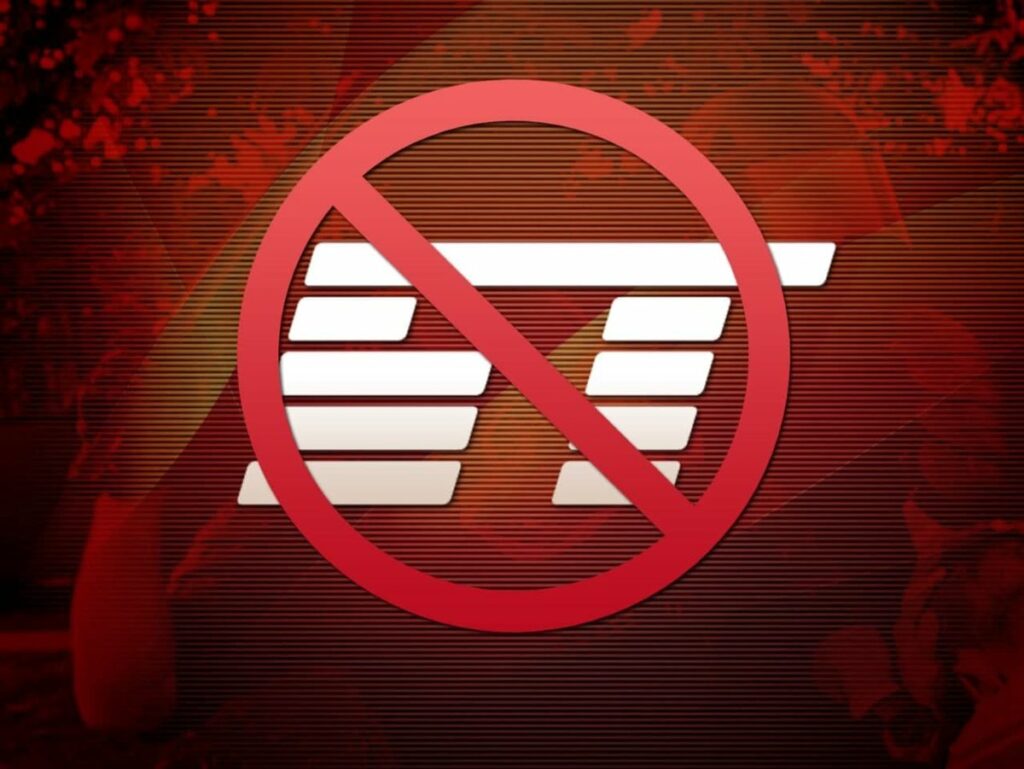 ---
For more information on the events of 25 January 2021, please visit Infocenter Free Belarus 2020: