15 August, 2020, 11:53 Viktor Shukelovich / IP / belsat.eu
A minor from Minsk was taken to intensive care directly from the Partizansky Police Department in Minsk.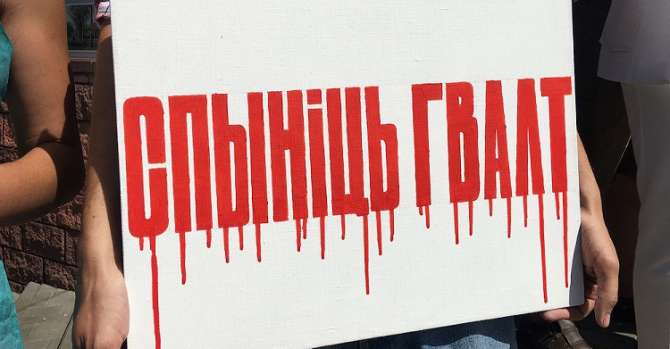 On August 12, in the evening, the 16-year-old Timur M. went to his friend's place but did not return home. The alarmed parents could not reach him, and a friend of the teenager said that Timur never reached his place. Artem M., Timur's elder brother, told the story to Belsat.
As it turned out much later, the 16-year-old was detained by people in civilian clothes. "They pulled up in a small bus. They jumped out with truncheons and began to beat and grab everyone in their way. Detainees were dragged and stacked on top of each other in the bus. Later the officers sat on the detainees while still beating them. One of the detainees, out of pain, even defecated," told Ekaterina, Timur's sister, from Timur's words.
The detainees were threatened: "Now we will take you to the woods and shoot you there."
"Timur told me that when he was on the bus, he prayed not to be shot," his sister says.
The detainees were taken to the Partizansky District Department of Internal Affairs in Minsk. There they continued to be bullied. One of the detainees – a 14-year-old teenager – was hit in the crotch. Another man was laid facing the floor, and a truncheon was pushed up his anus and kicked on it thus pushing it deeper into his rectum.
They put Timur on his knees, pulled his head back by the hair and thrusted the truncheon into his mouth. They hit the guy's head against concrete, hit him in the eyes with the edge of a truncheon, on the sides, pressed an electric shocker to his heels. The police forced the detainees to sing the official anthem of Belarus, and if someone refused, they would beat him even harder.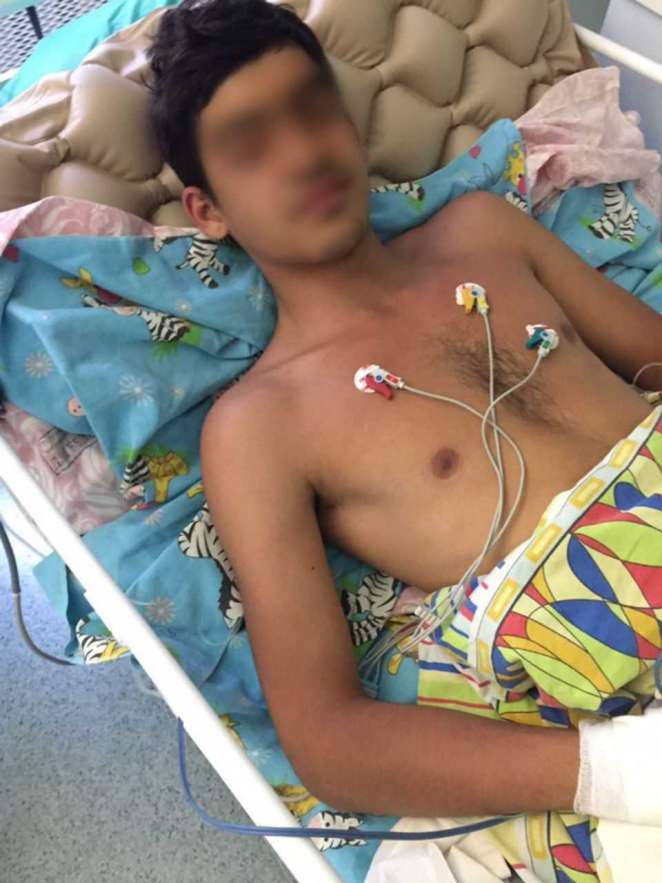 "Timur noticed that if someone shouted, showed that he was in pain, they would beat him even more. It seemed to Timur that he had been in the police station all day long, whereas in fact only a couple of hours had passed," tells Ekaterina.
The teenager became very sick. He could not move and began to choke. Timur remembered how one of the executioners turned to the other: "Captain Guschenko, what are we going to do with that wuss?"
The captain just grunted and said that the young man should be thrown into the basement: "Let him die …" But one of the security officials objected and called an ambulance.
In the ambulance Timur was accompanied by a riot policeman – a man in a black uniform and a balaclava. The security officer was shaking his fist in front of the young man's face and hissing: "If you make a sound, we will find you and you will be dead." Then the riot policeman swung and hit the young man in the jaw with all his might, and Timur lost consciousness.
Timur was taken to the 3rd City Children's Clinical Hospital. Doctors recorded a fracture of the upper jaw, diagnosed a closed craniocerebral trauma, a palate torn with a truncheon, numerous bruises on the body. Timur's condition was very grave, he was convulsing. The doctors decided to put him into an artificial coma.
As soon as Timur was taken out of his coma on the evening of August 13, policemen tried to get into his room almost immediately, told the victim's brother, Artem. "We will document the beatings, describe Timur's condition on paper and draw up a complaint to the prosecutor's office," he said.
According to Timur's sister Ekaterina, the teenager is still in intensive care. He cannot open his eyes, which are swollen after the beating, is constantly nauseous, cannot eat because of a broken jaw; his whole body hurts, and he is scared and depressed.
"I do not know what's going on. I'm shocked. A couple was sitting on a bench near our building. A normal couple. Riot police drove up in a minibus, beat them, grabbed them and took them away. I don't know what happened to them. This is horror for which there is no explanation," said Ekaterina.