Police colonel calls war against people "moronic"; NAM asks Visa and MasterCard to stop servicing state-owned banks; police force businesses to watch their customers
30 March 2021 | Voice of Belarus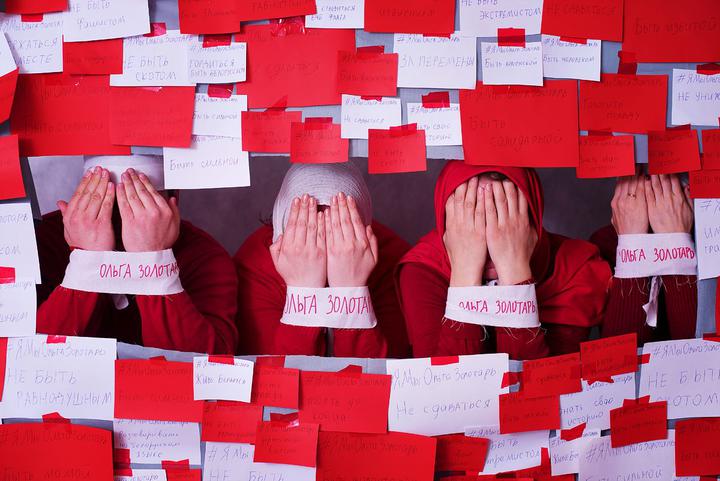 BYPOL shares new leaked information: police colonel calls the war against people "moronic"
The BYPOL initiative made public a recording of a conversation between Aliaksandr Sazonau, head of the Department for Drug Control and Combating Human Trafficking of Minsk City Executive Committee, and his subordinates, where they discuss protests and actions of law enforcement officers.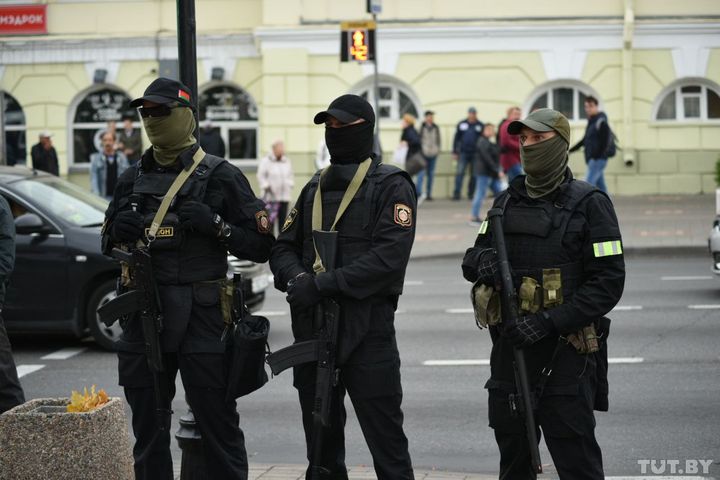 In the recorded conversation Sazonau compares the early days of the protests to a war and admitted that "force was used against everyone". He believes that there is nothing wrong with that – during the war, civilians also died – although he admits that this is "moronic". In his view, people who were "paid off" built barricades and were actively pushing back against law enforcement, while ordinary citizens, for the most part, were not involved in such actions and protested peacefully.
The colonel also says that during waves of indiscriminate arrests law enforcement officers do not sort out who to arrest. As an example he cites an incident where riot police snatched a senior citizen who was returning from a fishing trip (with live fish in his bag).
Towards the end of the conversation Sazonau reveals some details of the tactics used to infiltrate the crowd during the protests. He also discusses the employees of other units: "The riot police people do not know how to work at all. All they know how to do is to walk up to someone, kick them in the back with their f$#ing leg and then laugh and snicker, that's it."
NAM asks Visa and MasterCard to stop servicing state-owned banks
National Anti-Crisis Management has sent letters to a number of foreign banks with a request to close correspondent accounts of banks that serve law enforcement agencies in Belarus and called on Visa and MasterCard payment systems to cut all their ties with Belarusian state-owned banks for as long as they continue to serve entities and people who are subject to sanctions.
Businesses will be forced to "help" the Interior Ministry watch people
The Interior Ministry requires owners of restaurants, bars, cafes, shops, hotels, markets and shopping centres in Minsk to connect to the Kipod total video surveillance system and pay a subscription fee.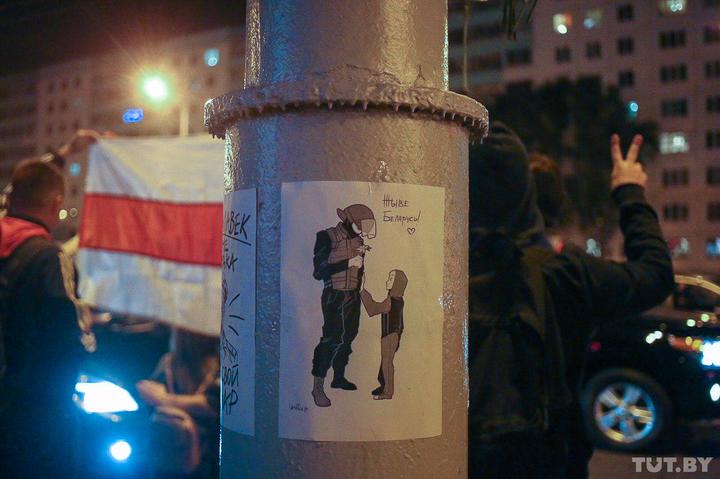 The Kipod system was developed by Synesis, a company included in the third EU sanctions package in December 2020. The EU believes that the newly developed Kipod monitoring platform makes the company complicit in the authorities' actions aimed at the repression of civil society in Belarus.
In an attempt to evade sanctions, some of the Synesis group of companies have renamed their legal entities but did not stop cooperating with the regime.
Court sentences are harsh and prison conditions are unbearable
In Hrodna, a court sentenced four people to prison sentences ranging from 2.5 to 5.5 years. One of the convicted had thrown a paper cup up in the air to distract the riot police who were beating peaceful protesters, and was sentenced to 2.5 years in prison.
The menu.by delivery person was fined 1,740 rubles (560 euros) for wearing a branded red vest while he was fulfilling an order on 27 March. The man who took a picture of the arrest was given a 15-day sentence.
A girl who recorded a video for TikTok while sitting on the tiles of the Victory Monument at the Eternal Flame draped in a white-red-white flag, was detained in Minsk. The police called it a desecration of the monument. A criminal case may be brought against the girl.
Mikita Zalatarou, 16, from Homel, has been charged with assaulting a guard. "Mikita is only 16 years old, he weighs 45 kilograms," says Mikita's father. "How could he have carried out an attack on a trained adult prison staff member?" The teenager has epilepsy, has been beaten repeatedly in prison and is not given his medication on a regular basis.
Political prisoners report intolerable conditions and abuse in pre-trial detention centre.
Palina Sharenda-Panasiuk, an activist of the European Belarus civil campaign, relayed a letter in which she spoke about torture in the Brest pre-trial detention centre. Prisoners are not allowed to lie down between the hours of 6 am and 10 pm. They are threatened with solitary confinement for attempts to lie down. Such conditions directly endanger the physical and mental health of prisoners and consistute, in fact, legalised torture. Palina also told her lawyer about the psychological pressure and the threats she was previously receiving from the pre-trial detention centre employees. The government has adopted new regulations governing food and hygiene products for detainees in force as of 31 March. For example, one person is entitled to 25 meters of toilet paper per month, 200 grams of soap and 10 sanitary napkins for women.