Belarusian authorities accuse Sviatlana Tsikhanouskaya and BYPOL of conspiracy to commit a terrorist attack; HRW released a report on repressions against journalists in Belarus; bystanders are tried in court for participation in a protest action that "did not take place"
29 March 2021 | Voice of Belarus
Authorities accuse Tsikhanouskaya and BYPOL of conspiracy to commit a terrorist attack
The Prosecutor General's Office of Belarus has opened a criminal case against Sviatlana Tsikhanouskaya and members of the BYPOL initiative on suspicion of conspiring to commit an act of terrorism. The Office representative claimed that the accused "had attempted to stage explosions and arson attacks in the Belarusian capital and other cities". The press service of Sviatlana Tsikhanouskaya said that the Prosecutor General's Office "is proposing a new meme".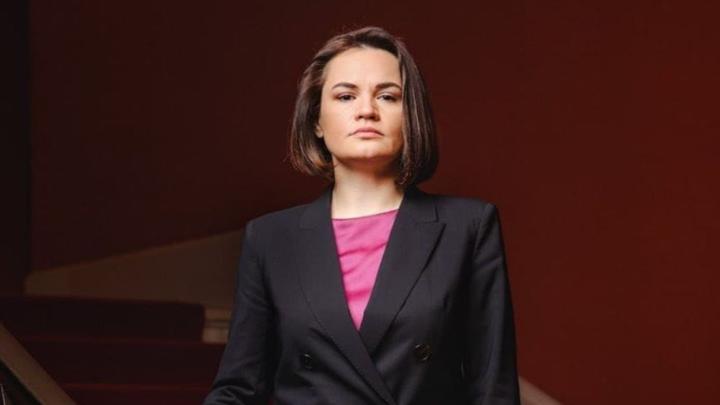 Human Rights Watch report: We demand termination of the criminal cases and guarantees of freedom of the press
According to the report by the international human rights organization Human Rights Watch, over the past five months, the Belarusian authorities have escalated repressions against independent media, resorting to unjustified detentions, fines, and arrests on politically motivated charges.
The organization called the violations listed in the report, including beatings of detainees, a part of the government's attempts to silence the media reporting on human rights violations and peaceful protests, which became wide-spread after the presidential election in August 2020.
According to Human Rights Watch, between September and March, at least 18 criminal cases have been opened against journalists in Belarus, "for the most part, in reprisal for their work". Three of the accused were sentenced to prison terms ranging from six months to two years. Seven more are awaiting their trials. Independent media are subjected to revocation of media status and accreditation, refusal of printing and inclusion in mail-order subscriptions, and website blocking.
The report also refers to the cases of foreign correspondents' expulsion from the country after the presidential election. In October 2020, the Belarusian Ministry of Foreign Affairs adopted new rules on foreign media accreditation, making the accreditation process significantly more complicated.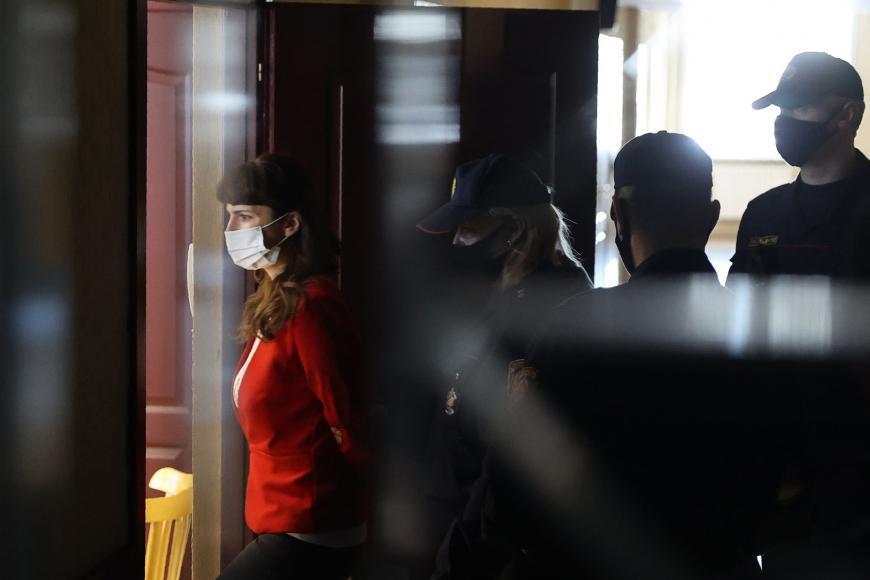 Repressions continue: casual passers-by receive "days in jail", and a mother of five faces 7 years in prison
On 29 March Minsk courts heard the cases of those who had been detained at unauthorized mass events on 27 March. According to the Ministry of Internal Affairs, there were no such events on that day. Most detainees received 15 days of administrative detention. Among the detainees are a member of the Opera Theater orchestra who came out of a pizzeria carrying take-out food and coffee, a man who went to a grocery store to buy baby food, and a food delivery courier.
Volha Zalatar, a mother of five children, who had been detained "for active protest activities", was indicted. She is accused of "forming an extremist group or leading such a group". The woman faces up to 7 years in prison.
Meanwhile, nine more members of the European Parliament took over godparenthood for political prisoners in Belarus.