The international community strongly condemned the forced landing of Ryanair flight; countries are introducing boycott in air traffic with Belarus; Raman Pratasevich recognized as a political prisoner; Belarus and Latvia mutually expel diplomats
24 May 2021 | Voice of Belarus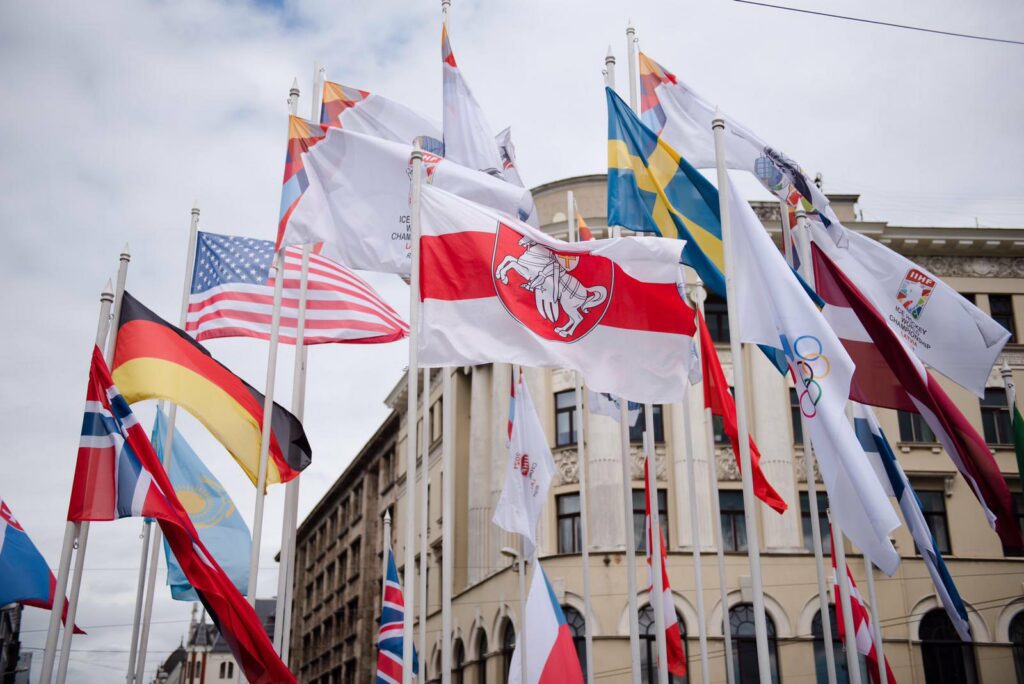 Pratasevich recognized as a political prisoner, his girlfriend is at Akrestsina detention centre
Raman Pratasevich was taken away yesterday by the Belarusian security forces from the Ryanair flight from Athens to Vilnius which was forced to land in Minsk. Today, Raman Pratasevich was recognized as a political prisoner.
As a refugee, Pratasevich is protected by the EU Charter on Human Rights. According to the Charter, "no one may be expelled, sent out or extradited to a country in which there is a serious risk that he or she will be subjected to the death penalty, torture or other inhuman or degrading treatment or punishment".
On the evening of 24 May, the @belamova Telegram channel citing Raman Pratasevich's mother reported that according to unconfirmed information Raman was found in one of the Minsk hospitals in a critical condition.
Later, a video featuring Raman Pratasevich has been published by one of the pro-government Telegram channels. Pratasevich says he is not experiencing any health problems and he is being treated properly. He is giving confessions and cooperating with the prosecution.
Pratasevich's girlfriend, Sophia Sapega, was also detained. Sapega, 23, has Russian citizenship and is studying at the European Humanities University in Vilnius. Now she is at Akrestsina temporary detention centre.
It also became known that at least four people on board the Ryanair plane were connected with the Belarusian special services. They did not arrive in Vilnius.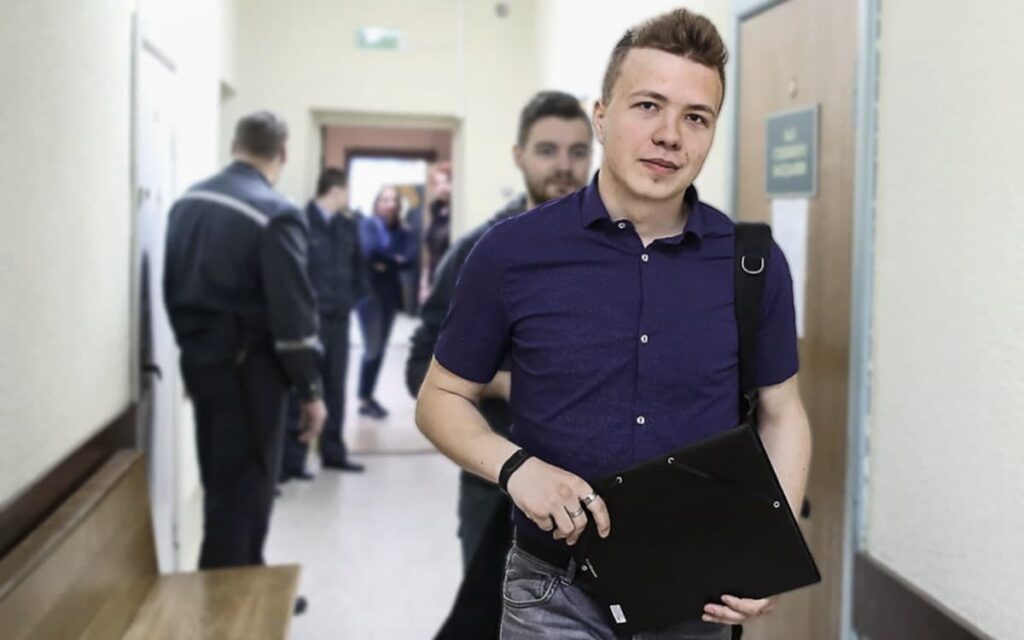 Ryanair commented on the situation with the forced landing of the plane
"The decision of the Belarusian authorities to force the Ryanair plane to land in Minsk on Sunday and detain the journalist was a state-supported hijacking," said Michael O'Leary, CEO of Ryanair. Nevertheless, Ryanair's aircrafts continue to fly in the Belarusian airspace.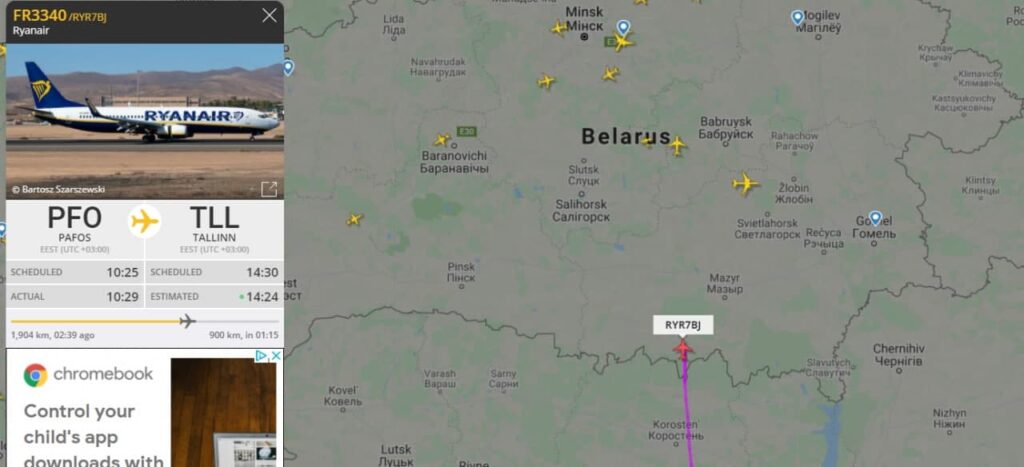 What airlines are doing after the Rynair incident
International airlines and governments of various countries started reacting to the situation with the Ryanair flight.
Thus, Latvian airline, AirBaltic, decided to avoid the Belarusian airspace without waiting for any official statements. Wizzair and Austrian Airlines did the same.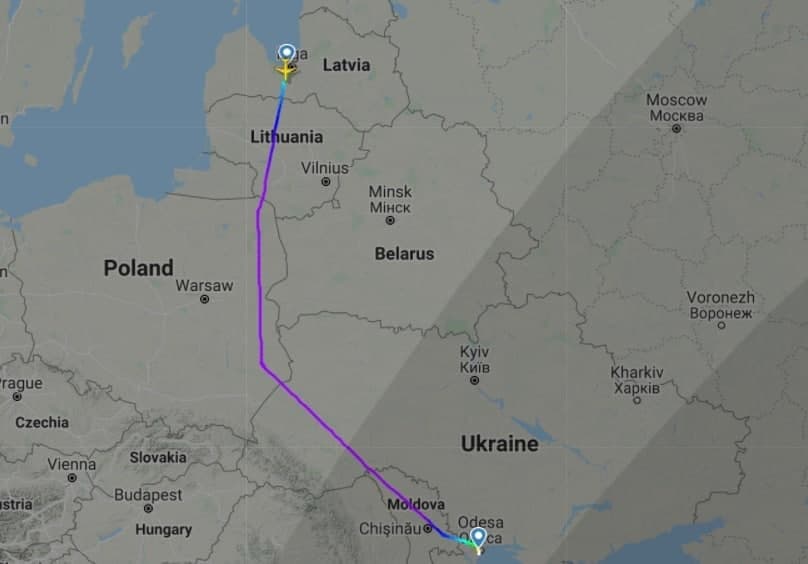 In a joint letter, European politicians demanded that ICAO immediately investigate this case and proposed to ban all transit flights over Belarus, as well as to exclude Belarus from ICAO.
The participants of the EU summit will call on all European airlines to stop flying over Belarus.
United Kingdom refused to accept Belavia flights and ordered its airlines not to fly over Belarus. In addition, the UK is ready to impose sanctions against Nord Stream 2 and the Yamal-Europe gas pipeline. The fact is that Russia, which is sponsoring the dictator, is involved in the construction of the pipeline that passes through Belarus.
Ukraine completely stops air communication with Belarus, all flights will be redirected bypassing Belarusian airspace.
Polish government intends to ban the national air carrier LOT Polish Airlines from entering the airspace of Belarus.
Lithuanian government will ban arrivals and departures of aircrafts if their routes pass over the territory of Belarus, said Prime Minister of Lithuania Ingrida Šimonytė. "Airlines will need to choose a different route. If the route runs through the airspace of Belarus, such a flight will not be coordinated at the European level," said Minister of Transport and Communications of Lithuania Marius Skuodis. In addition, a criminal case has been initiated in Lithuania on the seizure of a Ryanair aircraft by Belarus.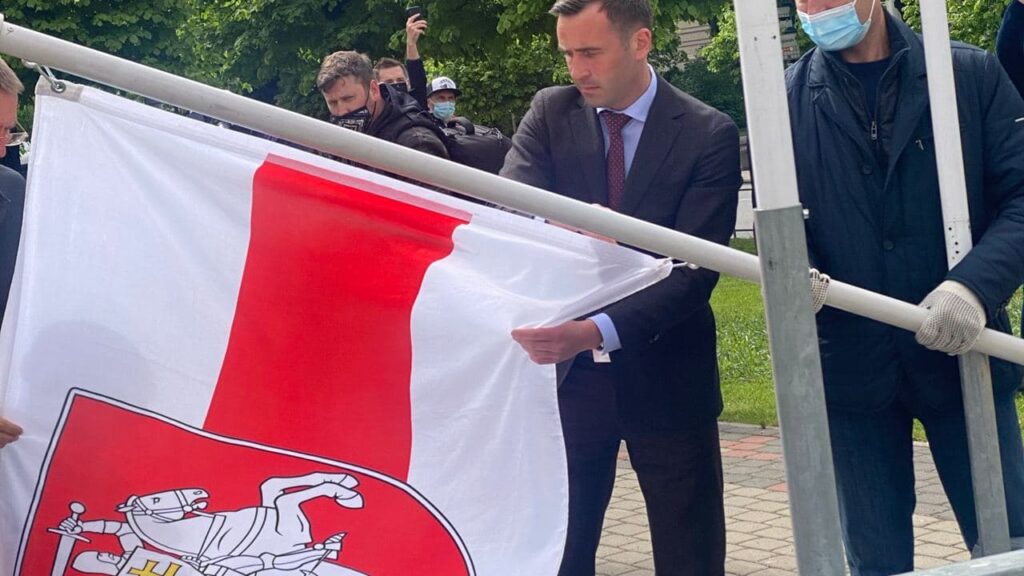 Belarus expels Latvian ambassador and all diplomatic staff from Minsk
Foreign Minister of Belarus Uladzimir Makei referred to the incident with the state flag of Belarus in Riga as an act of state vandalism, stating that the Ambassador of Latvia to Belarus Einars Semanis was asked to leave Belarus within 24 hours.
It is also reported that Belarus is expelling all diplomatic personnel from the country along with the Ambassador of Latvia, except for one technical officer. They are supposed to leave the country in 48 hours.
In response, Latvia is expelling the ambassador of Belarus and all diplomats, Reuters reports with reference to a representative of the Latvian Foreign Ministry.