12 January 2021 | Alena Talkachova, TUT.BY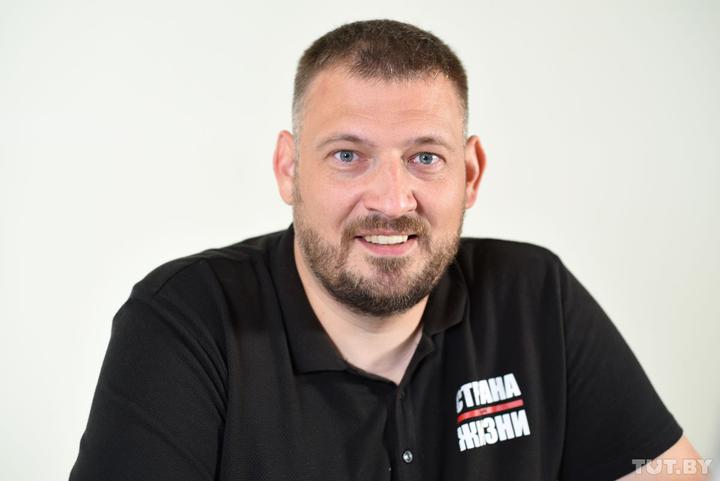 A popular blogger and one of the candidates for the presidency of Belarus, Siarhei Tsikhanouski, has been kept in a pre-trial detention center for almost 8 months. He sent a letter to the TUT.BY journalist in which he had summed up the results of the previous year, told about the conditions of his detention and his impression of the meeting with Lukashenko in the KGB pre-trial detention center.
Tsikhanouski wrote the letter on 24 December 2020. But it arrived only on 6 January. He wished all concerned Belarusians Happy New Year and Merry Christmas and thanked them for the support.
"As for my conditions of detention, they are generally tolerable. They don't abuse me in Zhodzina the way they did it in Valadarka [KGB detention center on Valadarski str in Minsk, – ed. note]. And I have not yet been put in a punishment cell. For almost 5 months I have been alone in a cell watching BT, ONT, CTV [state television channels, since only these channels are available to prisoners – ed. note], but only up until 6 pm as it is prohibited by the regime to watch TV past this time. Everything else is the same as with other prisoners," says Siarhei Tsikhanouski in the letter.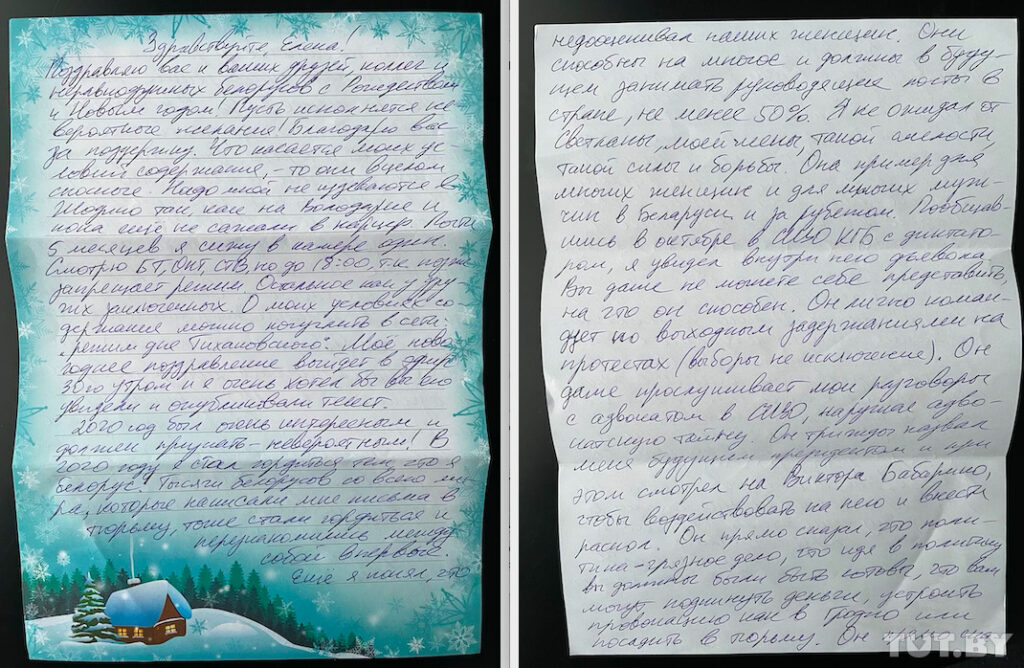 2020, as Tsikhanouski mentions, has been very interesting and, as he must admit, incredible. In 2020 Tsikhanouski started feeling proud to be a Belarusian.
"Thousands of Belarusians from all over the world who had sent letters to my prison cell also became proud Belarusians and got to know each other. I also realized that I had underestimated our women. They are very capable and should in the future occupy at least 50% of leading positions in the country. I did not expect from Sviatlana, my wife, such courage, strength, and resistance. She is an example for many women and many men in Belarus and abroad," writes Siarhei.
Tsikhanouski wrote about his impression of the meeting with Alexander Lukashenko in the KGB pre-trial detention center in October last year.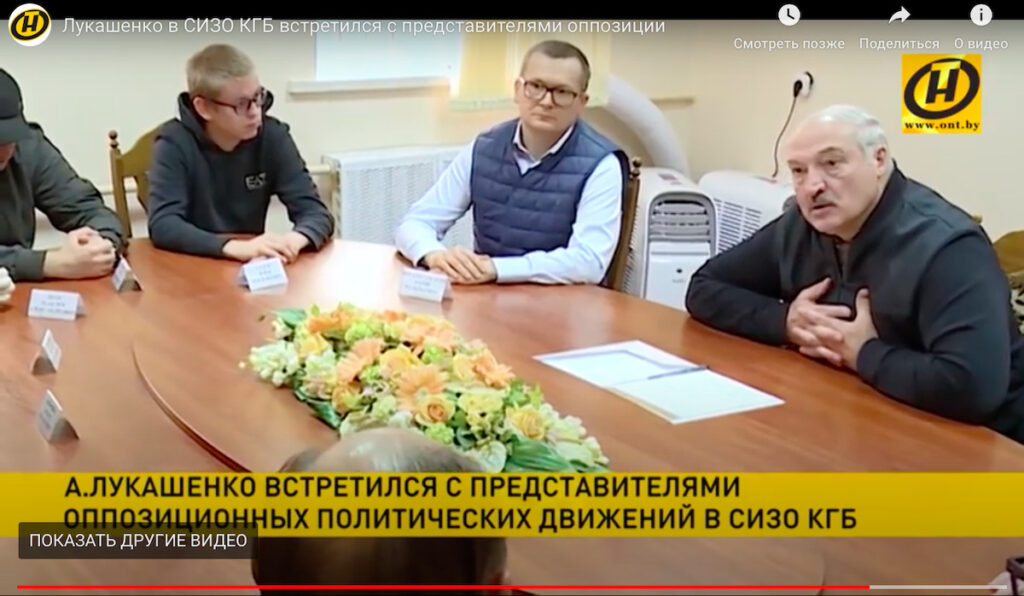 "You can't even imagine what he is capable of. He personally controls weekend detentions at protests (elections are no exception). He even eavesdrops on my conversations with a lawyer in the pre-trial detention center breaking an attorney-client privilege. He called me the future president three times [at the meeting] while looking at Viktar Babaryka in order to put pressure on him and create a divide. He said bluntly that politics was a dirty business. He said that when you were getting involved into politics, you had to be prepared to have money planted on you, face a provocation, like it had happened in Hrodna, or be put in jail. He said openly that it was in his power to decide whether we would be in jail or not. That those who 'cooperated' would come out. He said that two of us would be released the next day (an activist of Babaryka's headquarters, Yury Voskresensky, and PandaDoc director, Dzmitry Rabtsevich, were released on 11 October, the day after the meeting in the KGB pre-trial detention center. TUT. BY Note).
He said he had wanted to release me after the elections and throw me out together with Sveta abroad. But after eavesdropping on my conversation with a lawyer in the pre-trial detention center, where I had been talking about the fact that it was impossible to forgive him, and it was imperative that the family of the dictator, the 'deputies', and the 'lapdogs' were brought to justice, he had put me in a punishment cell."
"He will never negotiate with anyone. Power is a guarantee of his safety. There is no law in the country, there is only his will. And, as he said, he would protect it by all means available to him. And the funny thing is that it has always been this way. But it was not so massive, since there were no such massive protests. He will not stop at anything, have no doubt," Siarhei Tsikhanouski writes.
The blogger believes that continuing peaceful protests are more beneficial for Belarus in the long term.
"This is the Revolution of Humanity, Civil Consciousness, and Justice. This is how a nation, and civil society are formed. The whole world is admiring us. A quick victory would deprive Belarus of all this experience. Of course, sitting in prison, you want to win faster. If the protests die down, he will make a concentration camp out of our country. The Gulag. Don't even doubt it. And the life of the prisoners will turn into a real hell. Nobody, except for the Belarusians themselves, will bring freedom to Belarus! We have every chance to become a free country, an example for many!" concluded Siarhei Tsikhanouski.