Yelena Leuchanka addressed Rene Fasel
17 December 2020, 16:01 | SPORT.TUT.BY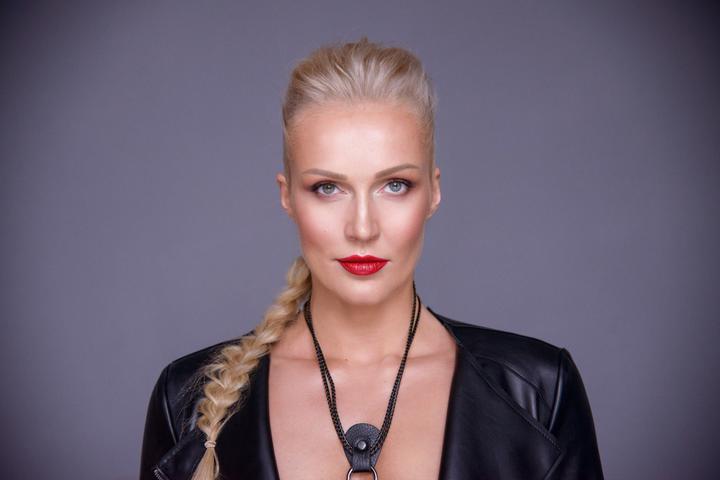 Belarusian basketball player Yelena Leuchanka, who had been sentenced to 15 days in Akrestsina, addressed the International Ice Hockey Federation (IIHF) President, Rene Fasel. In her letter, she touched upon the violence in Belarus and the upcoming 2021 Ice Hockey World Championship:
Hello, Mr. Fasel. We have never met before, and I'm pretty sure you've never heard about me. My name is Yelena Leuchanka and I have been playing basketball professionally for 25 years now. I am a two-time Olympian, a bronze medalist of the European Championship, the best centre of the 2010 World Championship, and a finalist of the WNBA.
I have always viewed my career titles as the results of my hard work, and I have never used them to solve complex issues. However, today I want to appeal to you not as a titled athlete but rather as an ordinary Belarusian. And I address you not as an influencer or prominent public figure of the global sport community, but, first of all, as a person who, I hope, will not be indifferent to what I have to say.
I know that hosting the 2021 IIHF World Championship in Minsk is a big challenge due to the political situation in Belarus. However, I would like to draw your attention to the fact that your decision will not determine whether the scheduled matches will or will not take place in Minsk. Once the decision is made, it will become quite clear whether the hockey world supports the violence and genocide happening in Belarus on your behalf.
The pandemic has shown us that sports is indispensable without fans supporting their favourite teams in the stands. Please note that fans are, first of all, active citizens of any society. Everyone holds a passport and has the right to vote. Therefore, you can't just exclude athletes and say that we are outside of politics. Who are we? You as an official, and I as an athlete – we simply do not exist without fans.
I understand that probably all you want is to see Minsk once again the way you remember it: clean, bright, and quiet. Simply get the tournament done and over with, and forget about it later. But you can't hold the championship and not notice the people, our people.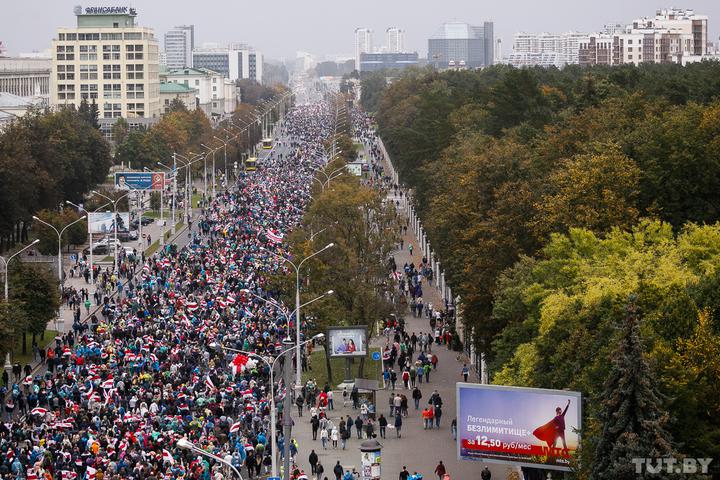 Belarusians have always been, are and will be there. We are the people. We are the nation. And sure, the Ice Hockey Championship is a celebration, but how can you celebrate when Belarusians are screaming in pain? No one has the right to kill and maim other people simply because they think they are stronger and have weapons in their hands.
Therefore, if you are aware of these monstrous murders and tortures (30,000 Belarusians have been imprisoned over the last four months), and still do nothing about them, then you support them, even if you simply stand on the other side of the road and observe.
Every single life is important. Everyone has equal rights, and none of us will have the opportunity to live this life a second time. Your decision will be very important, and we have come to the point where it is not about hockey anymore.
I have read in the press that you are planning to personally meet with Alexander Lukashenko to discuss all the issues of the upcoming Championship. What kind of guarantees do you seek? Promises that people will stop fighting for freedom? Stop taking to the streets? Stop expressing their opinion and disagreement with what is happening?
I am certain that when you arrive in Minsk, you will be provided with a safe walk that will involve personal security, and people in balaclavas will be on duty in every yard and behind every corner along the entire way, not allowing any passers-by to come closer than 100 metres to you.
Streets and traffic will be blocked for you, and you will find yourself in restaurants that will be open only for you and closed to everyone else. You will not be affected by the horror that has affected millions of Belarusians; you will not even witness it. However, I doubt that such measures and precautions are normal for Switzerland, the country in which you hold citizenship.
So today, once again, I will speak for myself: I did not commit any crimes, but I was arrested twice and sentenced to 15 days at Akrestsina detention centre. There was no hot water, heating, medicines, bed linen; the sewer drain in the prison cell was turned off, and we had to wait 5 days for a short walk. A breath of fresh air was just like a dream, and such a simple thing as being able to see the sky felt like magic. I slept on metallic slats, and I got head and clothing lice.
You also should know that one of my cellmates was a Swiss citizen. Her name is Natalia Hershe, and she has been sentenced to 2.5 years in jail for taking a balaclava off a riot policeman. I want to remind you that law enforcement officers must not cover their faces or identities, and they should obey such a law. But this is not the case in Belarus, where riot police officers hide their faces like bank robbers from a detective film.
You know, Natalia Hershe is a very bright, kind woman. She has a family and knows how to love and care. She's not a criminal. Therefore, I strongly believe that the only reason you want to meet with Alexander Lukashenko is to make sure that she will be released as soon as possible.
I believe that you intend to meet him only to say, face-to-face, that you are against violence, and that torture has no place in the 21st century in the centre of Europe, and that the international ice hockey community will never support a dictatorship. Why? Because human rights are the most fundamental value. I also want to remind you that Dmitry Baskov (who was involved in the death of Raman Bandarenka – TUT.BY) cannot hold the post of the chairman of the Belarusian Ice Hockey Federation.
I sincerely hope that all these are behind the real purpose of your visit. Today, every Belarusian walking in the street is not sure whether they will return home or not. Knowing by heart the phone number of your lawyer and the addresses of all prisons has become a sort of routine in our lives. Everyone has at least one friend, acquaintance or a relative who has been thrown behind bars.
I would like to end my message to you by saying the following: when we look in the mirror, we are left alone with our conscience, and every night when we go to sleep, we put our titles, regalia and status aside. Power and influence are needed only for one thing – to change the world for the better. Give us the reason to respect you as a person.
A Belarusian, Yelena Leuchanka.