8 September 2020 | Climate Action Network (CAN)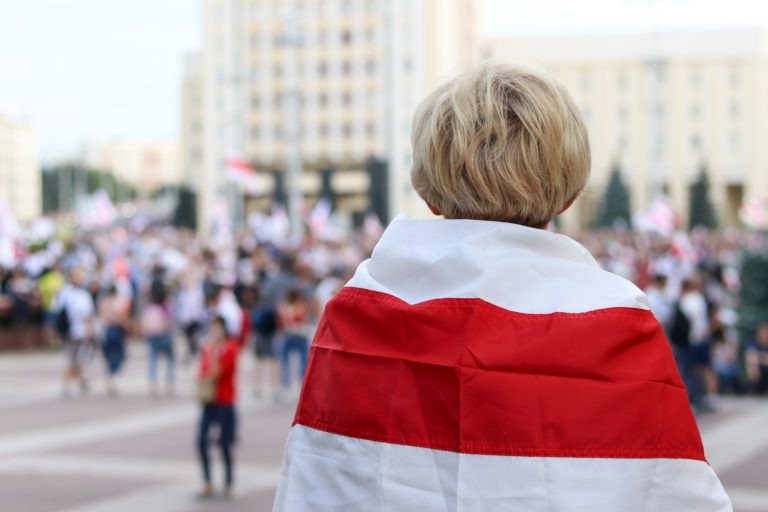 The Climate Action Network of the Eastern Europe, Caucasus and Central Asia region (CAN EECCA) demands justice and the immediate release of its members and activists illegally detained in Belarus for alleged participation in peaceful protests.
On 5 and 6 September 2020, our colleagues were arrested in Minsk for no reason at all by people in civilian clothes without any identification marks:
Andrei Yahorau, political scientist and civic activist, Chairman of the Coordination Committee of the Belarusian National Platform of the Eastern Partnership Civil Society Forum, member of the Green Network Council, and member of the Coordination Council initiated by Sviatlana Tsikhanouskaya.
Andrei was abducted on the street by unknown persons on Sunday, 6 September, during a peaceful protest. Andrei Egorov is in prison in Zhodzina.
Irina Sukhy, Chairwoman of the "Green Network" Council and representative of the non-governmental organisation (NGO) "Ekodom", leader of the public campaign against Astravyets Nuclear Power Station, and one of the most authoritative environmental activists of Belarus.
Irina was abducted by plainclothes men from her home, in front of her elderly mother, prior to the start of the Sunday March. She was placed in the infamous detention centre at Akrescina. Irina was sentenced to 5 days of detention in a falsified case.
Anastasia Zakharevich, journalist of "Green Portal" and "Green Network" media resource.
Anastasia was abducted from a store by plainclothes men on Saturday, 5 September. She was charged with participating in an unauthorised mass event and was sentenced to 7 days of detention.
We support our colleagues from the Belarusian National Platform of the Eastern Partnership Civil Society Forum, the coalition of environmental public organisations "Green Network" and the NGO "Ekodom" in their efforts to free illegally detained citizens.
We demand:
The immediate release of all political prisoners, detainees and abducted peaceful protesters, including our colleagues;
An immediate cessation of violence and repression by the security forces; bringing perpetrators of violence to justice;
We are convinced that an active civic position expressed, inter alia, through peaceful protests and demonstrations is an inalienable and legitimate right of citizens. And if the exercise of these rights is subject to arbitrary action and repression by security forces, civil society must unite and seek justice.
The position was supported by:
"Little Earth", Tajikistan
"Ecodefence", Russia
350.org in the region of Eastern Europe, Caucasus and Central Asia
"Gamarjoba", Georgia
"Khazer" Ecological and Cultural NGO, Armenia
PF "Social and Environmental Fund", Kazakhstan
Youth Environmental Centre, Tajikistan
"Friends of the Baltic", Russia
Scientific and Intellectual Club "Dialogue of Generations", Georgia
Olga Senova, Russian Socio-Ecological Union (Friends of the Earth Russia)
Evgeniy Simonov, "Rivers without Borders" Coalition
Andriy Martynyuk, Executive Director of the NGO "Ecoclub", Ukraine
Environmental Centre "Dront", Nizhny Novgorod, Russia
"Ecoaction", Ukraine
Alexey Grigoriev, coordinator of the Russian Socio-Ecological Union Forestry Campaign
Igor Babanin, Recycling Expert, Russia
Irina Fufaeva, Green World, Nizhny Novgorod, Russia
Olga Vesnyanka, journalist, media trainer, Kiev, Ukraine
Lina Zernova, Co-Chair of the Environmental Journalists' Guild of the Saint Petersburg and the Leningrad Region Journalists' Union, Russia
Mikhail Yulkin, Founder and General Director of CarbonLab LLC, Moscow, Russia
Vladimir Levchenko, ENWL
Andrey Laletin, Friends of Siberian Forests, Krasnoyarsk, Russia
Anara Alymkulova, Executive Director, Public Foundation "Institute for Sustainable Development Strategy", Kyrgyzstan
Public Association "Movgreen", Kyrgyzstan
Evgeniy Kolishevsky, Executive Director of the public organisation "Voice of Nature", Ukraine
Arevik Hovsepyan, Head of the NGO "National Water Partnership", Armenia
Tatiana Tymochko, Head of the All-Ukrainian Ecological League, Ukraine
Olena Pashchenko, coordinator of the All-Ukrainian Children's Union "Ecological Warta", Ukraine
Gulshan Akhundova, Chairwoman of Woman Development Future Public Union, Azerbaijan
Elena Kolpakova, Head of the Water Programme of the Russian Socio-Ecological Union
Quotes:
Maria Falaleeva, Climate Policy Expert, Belarus
"In principle, sustainable development of society is impossible without respect for human rights, without the right to vote and without the right of citizens to determine the choice of society and be responsible for decisions. The blatant and unjustified detention of our colleagues in Belarus shows how dangerous to the existing regime are open-minded people who advocate an extensive, democratic and truly sustainable development of the country, regardless of what field they work in."
Olga Boiko, EECCA CAN network coordinator
"Attacks in Belarus on peaceful activists who are fighting for their freedom and a better future are a terrible violation of human rights. We cannot build a just and sustainable world without protecting the rights of activists. Governments that repress their peaceful citizens cannot achieve goals in the spheres of climate and justice that humanity needs. The time has come to show solidarity with the brave activists from Belarus."
Svetlana Romanko, CEO of 350.org in the EECCA region
"It is absolutely unacceptable that our colleagues are abducted on the streets and in their own homes, persecuted, imprisoned and subjected to judicial proceedings that have nothing to do with the law and human rights. In Belarus, there is now unprecedented lawlessness and violence that threatens the entire European community and the very institution of human rights in Europe and the world. If we, the EU and the UN do not respond appropriately, we will not be able to cope with the crisis of democracy and the climate crisis in the future, which will be extremely dangerous for everyone on the planet without exception."