14 August 2020, 20:50 | Ekho Moskvy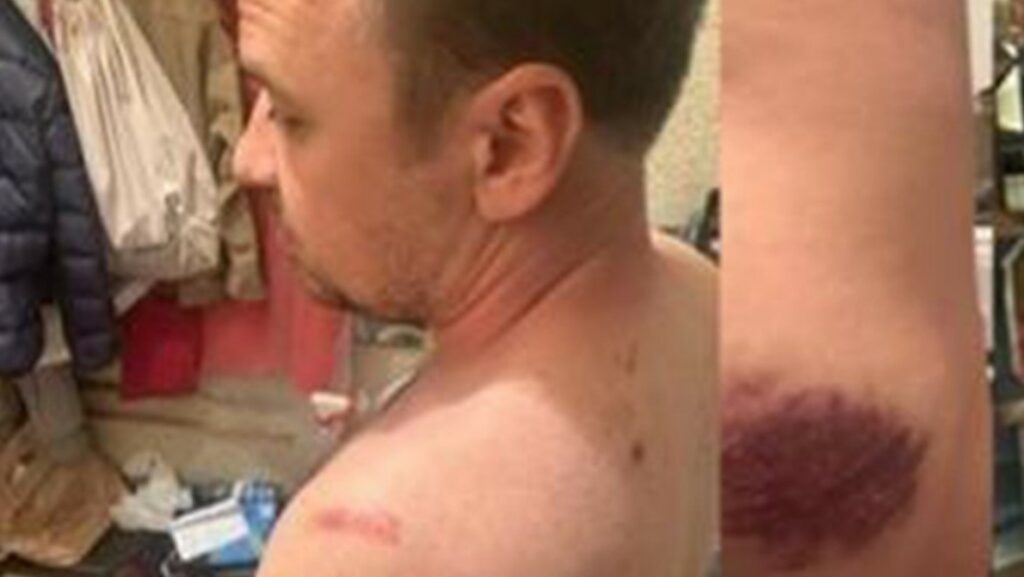 Alexandr Fruman, an Israeli citizen, told Ekho Moskvy radio station about tortures at the detention center.
He said that he was detained on Nezavisimosti Avenue near the house, where he was renting an apartment with his wife. The couple came to Belarus to learn more about their family, most members of which were burned here in 1941.
"They beat us and then put in a police van, continuing to strike with truncheons. I saw them beat a disabled boy and women. It happened at the Sovetsky police office. The head of the office was the leader of all these actions", mentioned A. Fruman.
He added that at the office, the detained were "forced to stay in such uncomfortable positions that five minutes after the whole body would go numb." "When somebody tried to move, police officers would notice that and start beating us again." Below us was barbed wire, so if a person fell, they landed right on it", remarked A. Fruman.
According to him, the police did not give the detainees any food, just a sip of water. "Then they loaded us tightly stacking up in layers, like in trains to Auschwitz, and took us to Zhodino. I was lying on top of other people who passed out. If somebody complained, they got beaten with truncheons", said A. Fruman.
He added, those police officers started making anti-semitic jokes and beat him when they found out that he was an Israeli citizen. At the pre-trial detention center in Zhodino, he and other detainees were placed in a cell designed for 8 people. "There were 18 of us. While we were inside, they didn't bully us", specified he.
A. Froman told us that when the officers at the pre-trial detention center found out that he was an Israelian, they decided to release him in order to avoid any problems. "They pretended that they lost my passport and the Protocol of my detention, which I refused to sign, and released me 78 hours after the detention", he concluded.