How Babruisk journalists were beaten and tortured after the election
19 August 2020 | Monitoring Service of the Belarusian Association of Journalists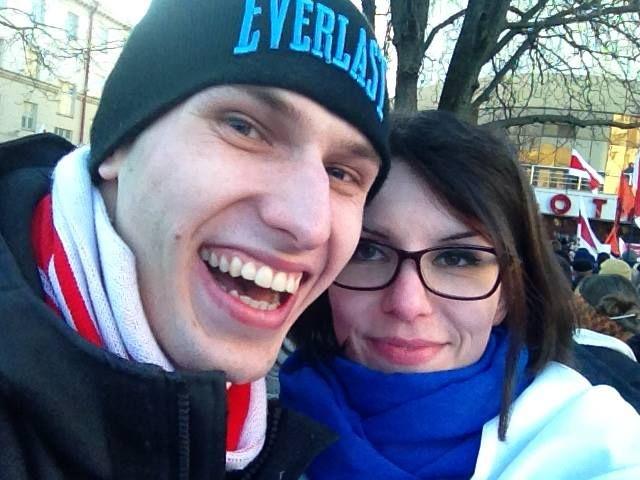 On August 10, government security forces brutally arrested four independent journalists in Babruisk. Three of them — near the local detention center, where the relatives of the Babruisk detainees gathered the day before to await trial results. The fourth was arrested at his wife's workplace.
Around 4.30 pm on August 10, many local media journalists were gathered around the detention center, watching the events unfold. There the residents of the city were waiting for their relatives and friends arrested the night before. Suddenly, a riot police bus pulled up. The security forces made all the men present lie face down and started beating them. The arrests were led by Andrei Malakhau, deputy head of the Babruisk city executive committee police office and head of the Public Security Police. He was also involved in battering people and journalists.
All men were forced to face the wall with their hands behind their heads and beaten. Among these detainees there were journalists Yauhen Hlaholeu-Vaskovich and Yauhen Yushkouski. They were taken to the pre-trial detention center No. 5.
Trials started the next day. Both journalists were accused of participating in an unauthorized mass event under Art. 23.34 of the Code of Administrative Offences.
Yauhen Hlaholeu-Vaskovich, a reporter of the online newspaper Bobruiski Courier, was sentenced to 12 days in prison. According to the journalist, the trials were turned into a conveyor belt. You were not given a chance to negotiate or invite a lawyer, the judge was not interested in what the defendants had to say. She just "handed out days in prison and fines."
Glagolev-Vaskovich said that during the detention "his legs were pounded" by the deputy head of the police office Andrei Malakhau. There were no beatings in the pre-trial detention center. Yauhen was transferred from the pre-trial facility to the detention center. He stayed there for a total of 8 days out of the 12 imposed by the court, and was released on August 18.
Freelance journalist Yauhen Yushkovsky, who is working closely with the Media IQ project, was jailed by the court for two days. He was also accused of participating in an illegal mass event. The court ruling document was not handed over.
The young man said that he was beaten only during the arrest. In the pre-trial detention center the conditions were fair, he says: "the guards even shared cigarettes."
Yauhen's mother Halina Yushkouskaya witnessed her son's arrest. The next day she filed a complaint against the actions of Andrei Malakhau and the riot policemen involved. An investigation is underway.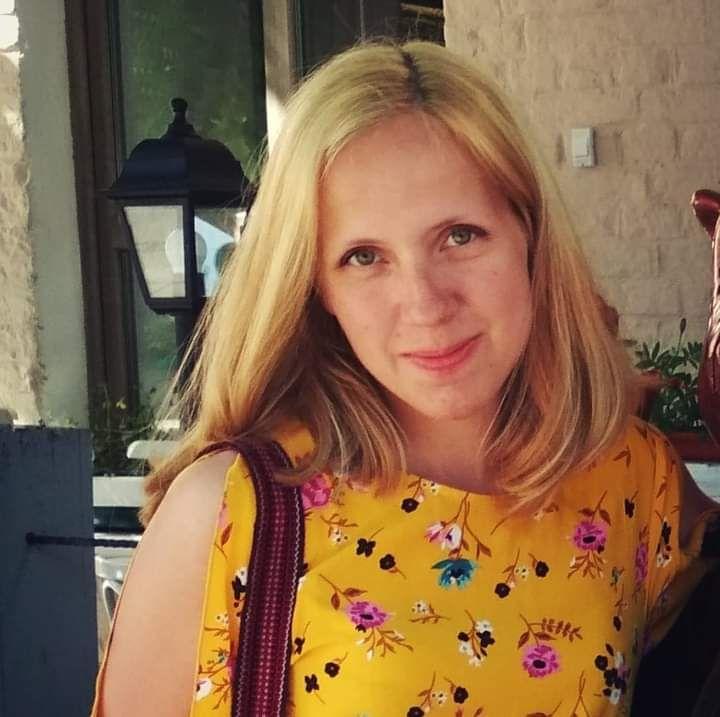 On August 10, journalist Maryna Mauchanava, working for the online newspaper Bobruiski Courier and Belsat TV channel, was also arrested near the detention center. According to her, after the arrested men had already been taken away, another bus pulled up, and several riot policemen ran out and pushed her inside.
"As I was climbing up the bus steps, a riot policeman hit me between my legs with a truncheon. When I asked what gives them the right to beat me, he looked me straight in the eye and in an obscene way ordered me to shut up, or else it would get even worse. He added: "I will kill you, today it's fine," Maryna Mauchanava said. – I understood that my arrest was a personal vengeance because they mentioned some of my articles and said that I always write bad things about the police. When I asked to be released because I had a small child at home, I was told not to worry because there are children's homes for such cases".
The journalist was taken to the Leninski district police office where the authorities began drafting a report for allegedly participating in an unauthorized mass event. Shortly, the head of the police office Andrei Peraplauchanka showed up and said that they had found out that Maryna was a journalist, apologized and released her. A copy of the interrogation record, which had already been drawn up, was never handed over.
That same evening but at a different location historian, journalist, member of the Belarusian Association of Journalists, and former deputy of the Babruisk City Council Ales Chyhir, was also detained. At about 20.30 he went to pick up his wife from work (she works at a pharmacy). On the way, he filmed several riot police officers brutally arresting a guy on a coffeehouse terrace. Ales had just made it to the pharmacy when the riot police appeared. They broke down the door and started to beat him and his wife. They threw the journalist into a bus and took him to the police office, where the beatings continued.
"One of the riot policemen shouted: "Well, you gonna impale cops on a stake?," – and accompanied his words with truncheon blows. Others pummeled me, slapped me, beat me on the head and hands," Ales Chyhir said. – When we got to the police office, they pulled me out and promised to break my arms. I fell on the asphalt, they started beating me as I was lying down on the asphalt. Then this beating continued in the building of the police station: they trunched my legs when I went up the stairs to the second floor, then they knocked me off my feet and continued to beat me even though I was down. There were about four or five of them. They were giggling as they beat me, they were having fun. It was as though they were really enjoying beating a lying 48-year-old man, a father of three, who has 29 years of employment behind him.. I was just tortured. This was done by people living among us, whom we see every day on the streets together with their wives and children. Torture, mockery — you can't call it anything else — brought them great pleasure. All this was seen by women in police uniforms, they were also smirking.
The apotheosis of the torture was their threating to take turns peeing on me. If someone had told me about this the morning of August 10, I would hardly have believed that it was possible."
Chigir was also tried under Art. 23.34 of the Administrative Code — for participating in an unauthorized mass event, and sentenced to 15 days. He only served six days.
He told about the terrible conditions there: "The cells were dirty, the floor was covered in bird droppings, we lacked basic things: there was no soap, no toilet paper. We slept on terribly dirty mattresses, with sand falling out of the blankets. They gave us two spoons of rice for breakfast, they hardly fed us".