Belarusian opposition receives Freedom of Thought prize, evangelical Christians who spoke out against violence are kicked out of their community building, in Belarus people are sentenced for mentally supporting the protests
16 December 2020 | BYHelp-Mediagroup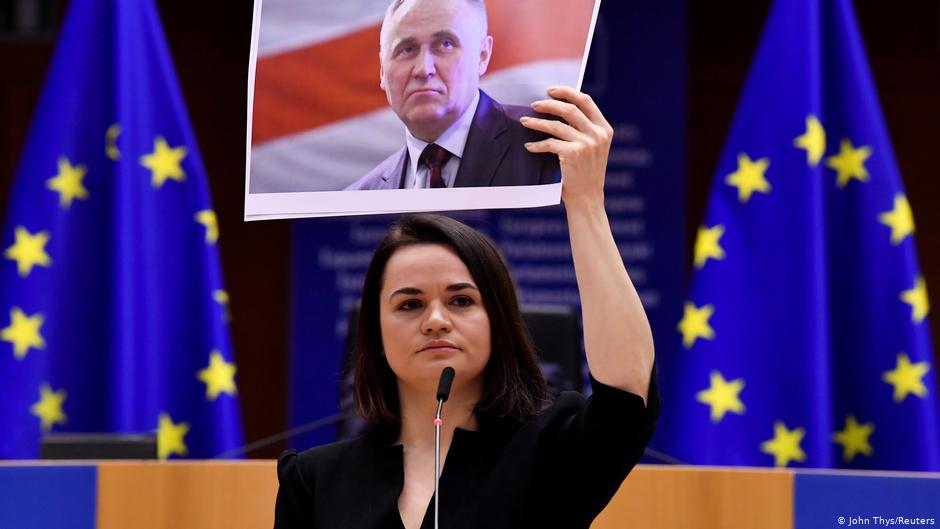 The New Life protestant church are kicked out of their premises for disagreeing with violence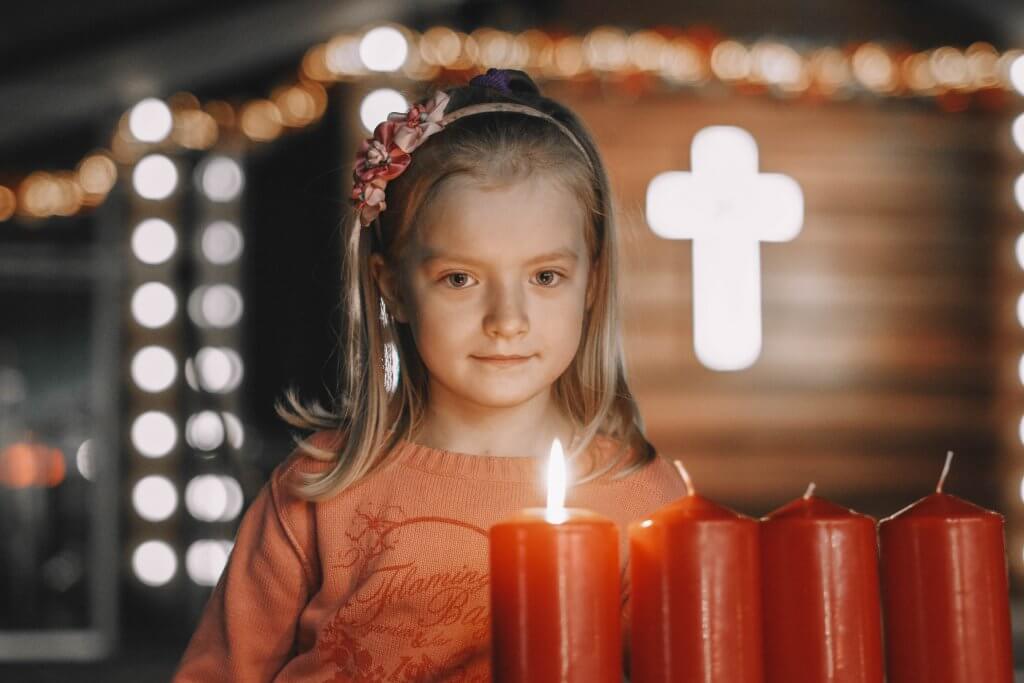 The New Life protestant evangelical church received a court order to leave their rented premises in the city of Minsk. Church members have recently recorded a video where they condemn lies, murders, cruelty and the use of force by the authorities against Belarusians who express their civil position peacefully. Christians speak out against evil and call for peace. Church members participate in volunteer initiatives that help victims of government persecution.
In Belarus the activities of protestant churches are constantly attempted to be restricted since the authorities are afraid of their social activity and presence in the public and political life.
Famous Russian journalists expressed support for their Belarusian colleagues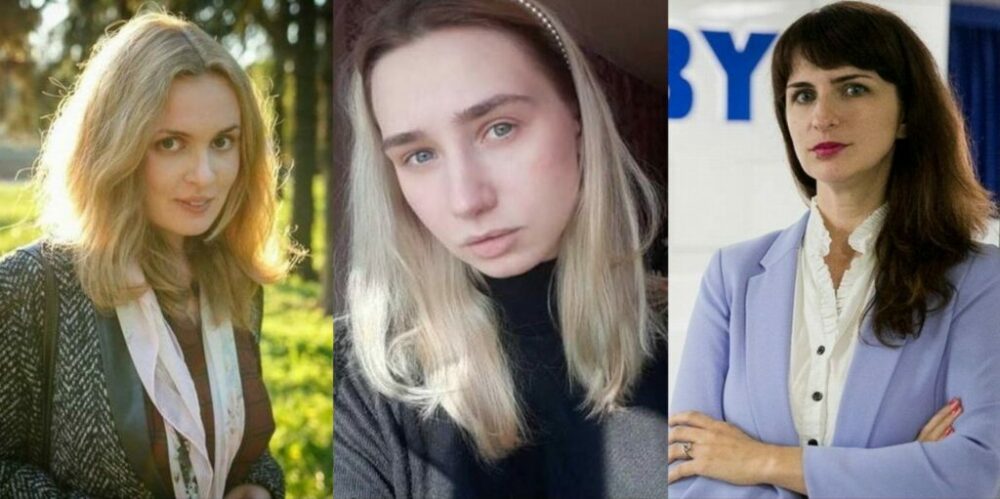 Well-known Russian media personalities Vladimir Pozner, Nikolai Svanidze and Ksenia Sobchak spoke out in support of the detained Belarusian journalists. Belsat TV journalists Katsiaryna Andreyeva and Darya Chultsova were detained on 15 November during a live broadcast when people gathered to honour the memory of the deceased Raman Bandarenka. TUT.BY journalist Katsiaryna Barysevich was detained for publishing information that no alcohol was found in Raman Bandarenka's blood while the authorities said that Raman was drunk.
Vladimir Pozner, one of the oldest and most respected journalists in Russia, wrote on his Instagram: "In general when journalists are imprisoned it always and I insist on this speaks of the fear from the authorities. If anyone should be put on trial it is the country's authorities who bear direct responsibility for the unprecedented brutality with which the so-called forces treat those who protest loudly against a regime that is inhuman in its essence."
Journalists Nikolai Svanidze and Ksenia Sobchak recorded video messages to Lukashenko where they expressed the opinion that only a weak politician puts journalists behind bars, especially women who are just doing their job.
Sakharov Freedom of Thought Prize is awarded to the representatives of the Belarusian opposition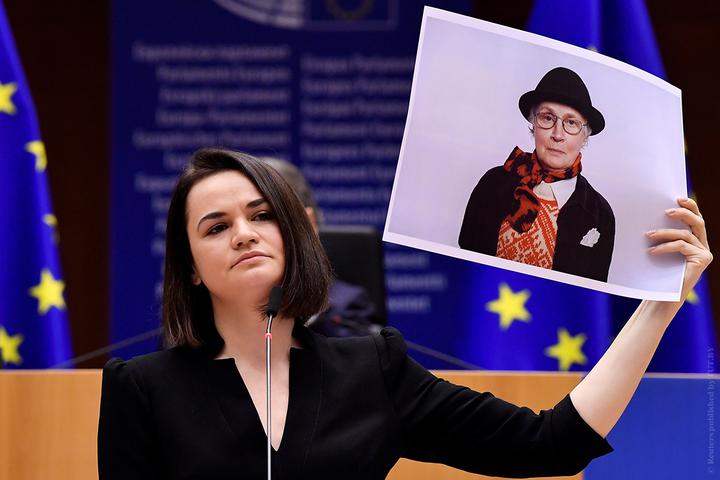 Since 1988 the Sakharov Prize has been awarded by the European Parliament for contribution to the struggle to defend human rights, the development of democracy and the supremacy of law. This year it was awarded to the representatives of the Belarusian opposition led by Sviatlana Tsikhanouskaya who was Lukashenko's main rival in the presidential election. The prize was awarded to ten people. Nobel Prize laureate in literature Svetlana Alexievich, Siarhei Tsikhanouski, activists Maria Kalesnikava, Veronika Tsepkalo and Volha Kavalkova, founder of the Nexta Telegram channel Stepan Putilo, chairman of the Viasna Human Rights Center Ales Bialiatski, member of the strike committee of the Minsk Tractor Plant Siarhei Dyleuski and politician Mikola Statkevich who ran for president of Belarus in 2010. Statkevich, Tsikhanouski and Kalesnikava are currently in prison and recognized as political prisoners.
In her speech Sviatlana Tsikhanouskaya emphasized that the award rightfully belongs to all Belarusians who are fighting peacefully for democracy. She spoke about the struggle of Belarusians against the Lukashenko regime. She also stated that those kept in prison are deliberately infected with the coronavirus. She mentioned the case of Natallia Hershe, a Swiss citizen who was sentenced to two and a half years for taking off a security officer's balaclava. She also mentioned an example of a long and tireless struggle against the regime of Nina Bahinskaya. She called all these people fearless. Tsikhanouskaya urged Europe to be more bold in their actions. For the first time ever award diplomas were filled out in Belarusian.
13 days of detention for mentally supporting protesters
An instructor at one of Minsk universities Kiryl Dalharukau was imprisoned for 13 days because he "mentally supported the protest" on the streets of the city although he did not participate in the rally. He was leaving a store when a group of protesters was passing by.
He was arrested and later in court indicated that "people have the right to peacefully express their position so I mentally supported the protesters." In prison he contracted COVID-19. This case resonated throughout Belarus. Memes on the topic of "mental protest" began to spread on social networks and several popular bloggers in Belarus and Russia decided to talk about what happened on their YouTube channels.
Today many peaceful people are being held accountable for absurd and far-fetched reasons. Journalist Zhanna Novik was summoned to the police station because of an Instagram photo taken in August this year but posted in November. Based on this the police concluded that the journalist participated in the November rally.
---
For more information on the events of 16 December 2020, please visit Infocenter Free Belarus 2020: