Azot employees spoke about the strike and job loss
30 October 2020, 9:50 | BELSAT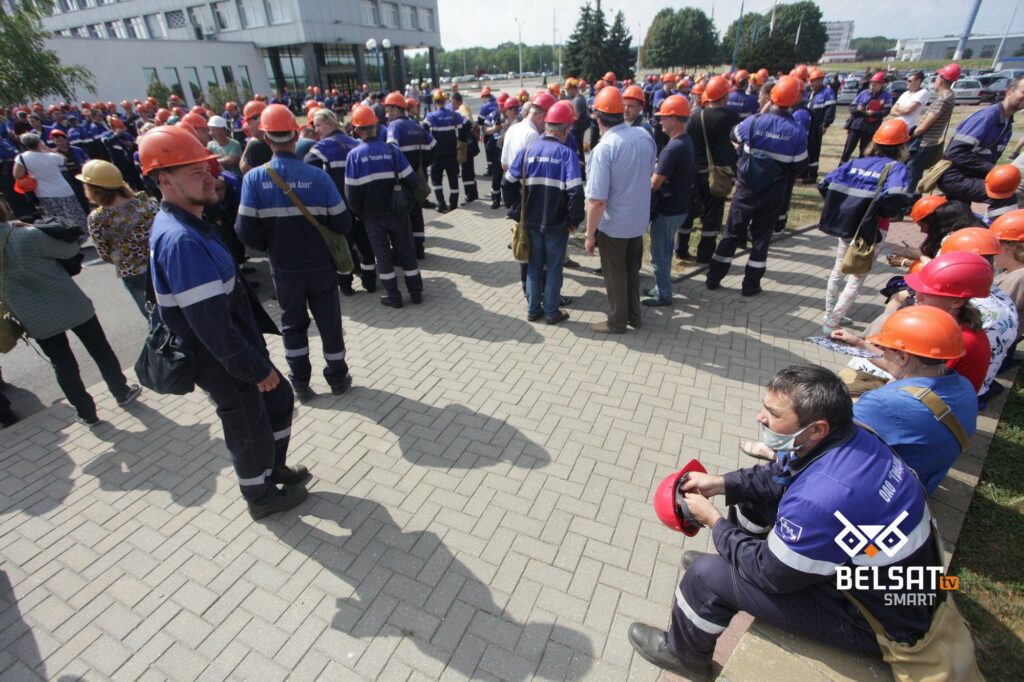 At least 16 people were fired at Hrodna Azot for joining the strike. There are not enough employees at each shift, which creates a risk of accidents. We talked to the Ammonia-3 unit operators who joined the strike and lost their jobs about the current situation at the enterprise.
Authorities fear a torch over Azot
Siarhei (28 years old, operator of the 4th category) who worked a year at Azot said:
"My shift was on 29 October. But when I came to work, I found out at the checkpoint that my pass was blocked. I notified them about my intention to join the strike before that.
Even my immediate supervisor did not know about my firing on 28 October. And this is now a common practice in the plant. A new department was created to be something like our own security. And a KGB officer is said to manage it. He orders whom to fire and whom not to fire. They are looking for any reasons to lay-off, even if something happened a long time ago. For example, I was fired for alleged absences from 1 to 7 October. Although I was absent for a reason. I spent those days in the detention center for which I had a police report. And when I previously showed it to the factory management, everything was fine. And now it suddenly turned out to be absenteeism.
There is no one to work at the factory. On 29 October, 16 people were fired from the Ammonia-3 unit. The fate of about 15 people who are on sick leave is unknown. Many employees in Carbamide-4 unit also took sick leaves. The leadership promised that they would be punished as well.
There are not enough employees at each shift. Usually it is 8-12 people, and now it is only 4-5 employees. A double salary was promised to those people who continue working. But they have to work for 24-36 hours. Also retirees were called. Workers are transferred. But management does not take into account that new people do not immediately grasp the technical process. Interns are allowed to work independently, although they have not yet passed the required permits. The head of the personnel department is now looking for interns for Ammonia-3 unit. At the same time, the guys who are still working refuse to mentor interns. This is all very dangerous and poses a risk of accidents. But the management seems to close eyes.
In such circumstances, the head of Ammonia-3 unit is ready to stop the work. But management does not allow it. The possibility scares them a lot. Because in this case a huge, visible over the city torch will be lit. This will be a serious victory of the strikers that could start a chain reaction on other enterprises. Authorities are very afraid of this."
We are slaves for the police
Siarhei said that he still did not receive his documents and that he is not allowed to enter the plant.
"At the same time, the security say that they are proud of us, and they support us. We wrote a joint statement with colleagues to the court about illegal layoffs. There is no great hope for a fair decision. But we have a great hope for the conscience of colleagues who are still working that they will eventually support us. We can't stop."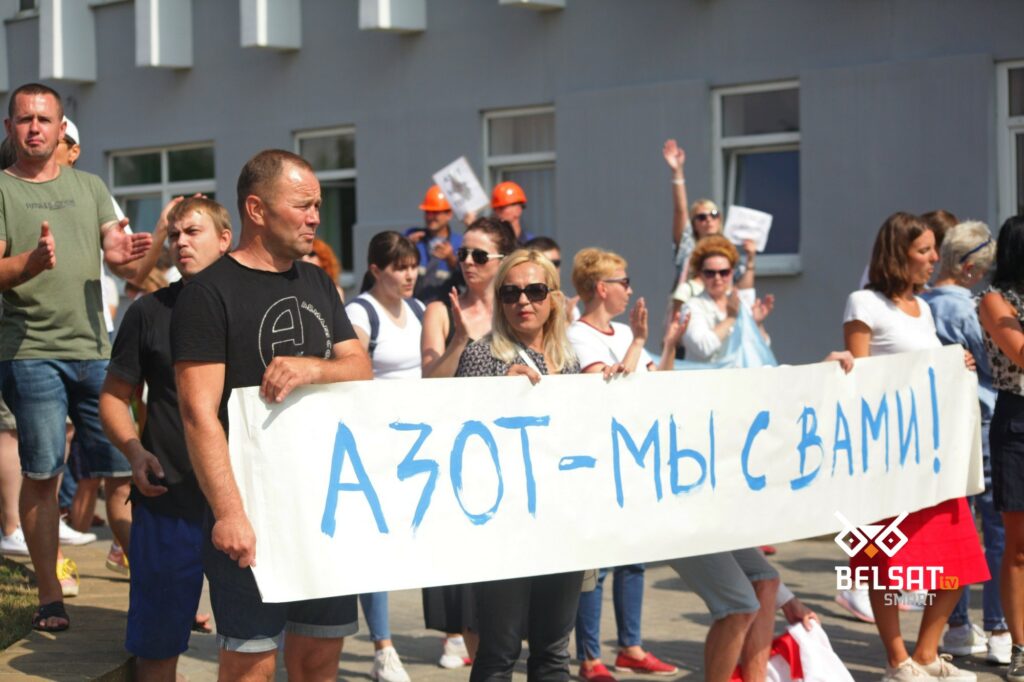 When we went on strike, the riot police, who came to the factory, shouted, swearing: we will make you work, we will beat you, and nothing will happen to us. I was detained near the checkpoint. At first, I heard an order to get "to the factory". They took me by the arms and started to push me in my back toward the checkpoint. But then another police riot officer asked: "Why are you dragging him there? He will come out again in five minutes". And I was taken to the bus. There they ordered: on your knees, b..h, [keep your] face to the floor. And they shouted again: "You will still work for us, this is our country, our city, and he (meaning the head of the state) will not go anywhere." It's scary: the police do not consider us humans, we are slaves to them.
So far I am ready to fight for my job and for the future here. I do not want to leave Belarus. I have everyone here – relatives, friends, classmates. I do not want to lose it all. I am very grateful to those who live in Hrodna for the support I see. We must not stop and we will win."
"I'm not going to work where employees are threatened by force"
Artsiom Migel (28 years old, remote control operator at CPU in Ammonia-3 unit) who worked at Azot from January 2017 said: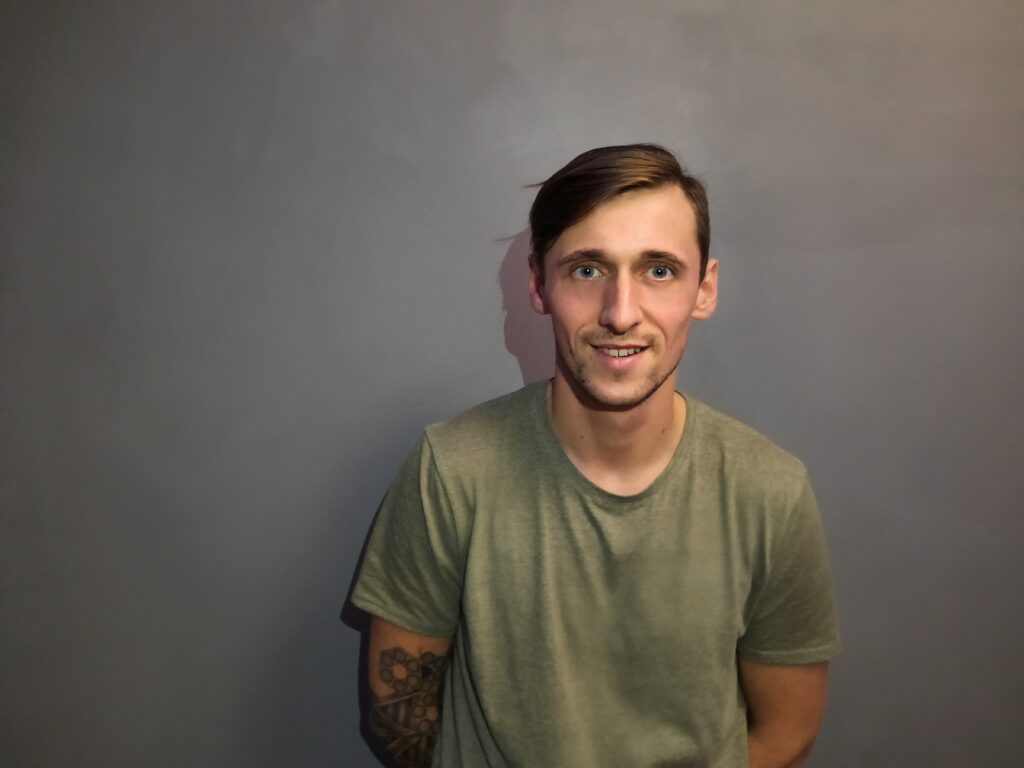 "I learned about my lay-off from the Telegram channel post on 28 October. There was a list of 11 fired employees with my name there. I also saw that money was transferred to my card, and it seemed like a final payment.
I called my supervisor. He referred me to the personnel department. The day before I wrote a statement that I was going on an indefinite strike, and gave it to the head of Ammonia-3 unit. Then I did not come to work on my shift at the night of 27 to 28 October.
I'm not going to go back to work until they threaten us with force. I'm considering other options. Maybe I'll become a taxi driver. I am also thinking about immigration because it becomes dangerous to stay. At the same time, I see how many people support us. They write to me – do not be afraid, everything is fine, we will help. And it makes me believe that our strike is just the beginning, and people will join.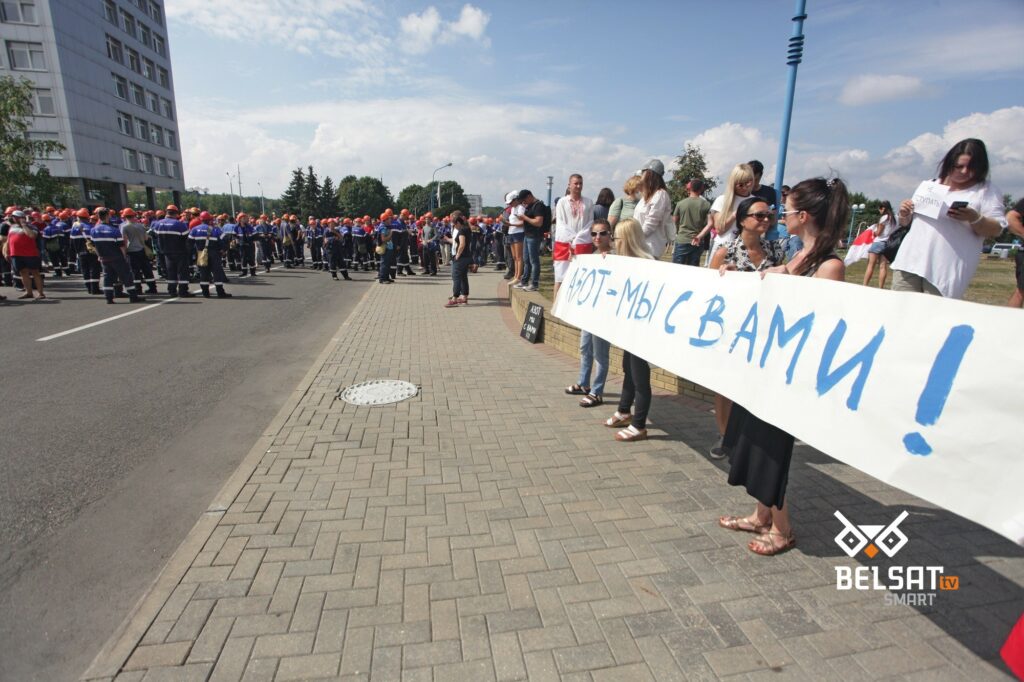 It is important to join because then there will not be so many detained and fired people. Of course, it is easy to put behind bars and fire 20-30 people. And if seven thousand came out, it would be a completely different picture. Then the authorities would be scared. They could not fire everyone anyway.
At the same time, even the current layoffs will be painful to the plant. For example, you have to teach a person for six months to replace me, and then supervise his work for another half of a year until he masters his skills. So it is an active internship for a year. It is necessary for a person to gain experience, to know how to behave in various force majeure cases, when there are only a few seconds to think. Unfortunately, management does not regret losing experienced personnel. They received an order from authorities to fire, and they fired.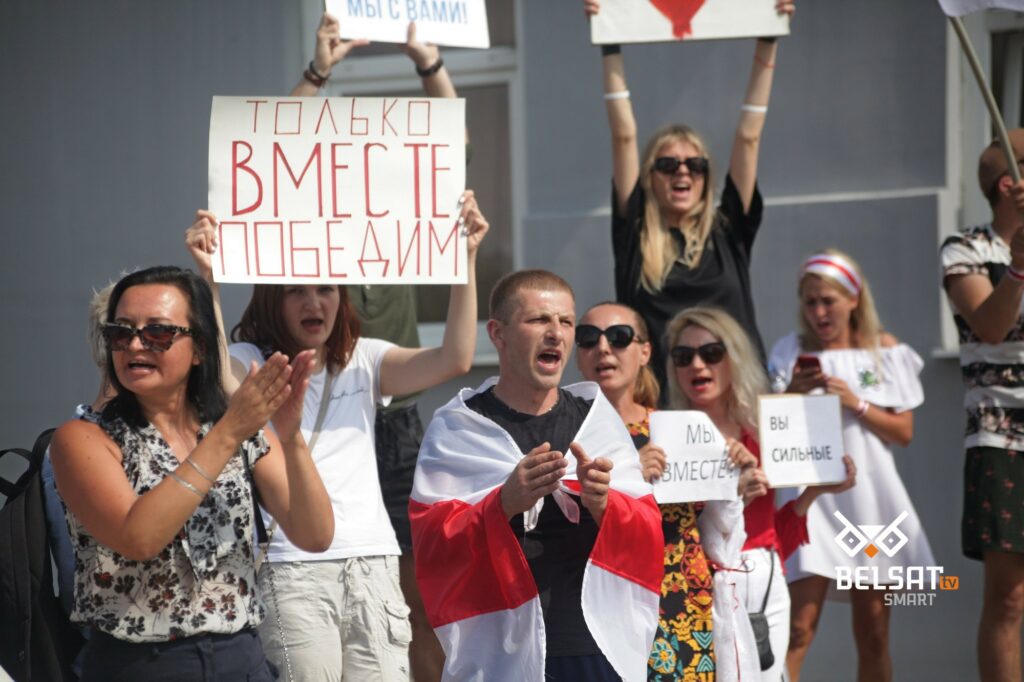 Why didn't all people come on strike at once? They are afraid of losing their salary, which is higher at Azot than the city's average. Although in general, our wages are unfair, they should be higher. Many people have loans. Also, people are afraid of persecution when they see what happened to us. And I do not blame anyone. It's not a shame to be scared. And yes, no matter how cool you think you are, it is scary when you are jobless, when you're being tried by court, threatened. Some people have the power to overcome this fear, but others do not.
The management of the plant has been trying to bribe workers since August. When they saw people going on a strike, they suddenly found money for bonuses and 13th salaries. But it did not change my mind. I am ready to work with a lower salary if I know that I live in a free country and that there are prospects for future development. They scared us that if there was another president then there would be no money, and wewould be in a very difficult situation. This is nonsense. The current government will completely destroy the economy. And if there are changes, I am sure that many countries will help us. And Belarus will quickly recover, will develop and prosper in contrast to the current situation."
The protests at Hrodna Azot started on the morning of 26 October. The strike was in response to Sviatlana Tsikhanouskaya's request to join the People's Strike and demand Alexander Lukashenko's resignation.