Belarusians from all over the world honored the memory of the participants of the Great Patriotic War; the alternative embassy of Belarus in Berlin was desecrated by unknown individuals; Lukashenko signs a decree on the transfer of power in the event of his death
9 May 2021 | Voice of Belarus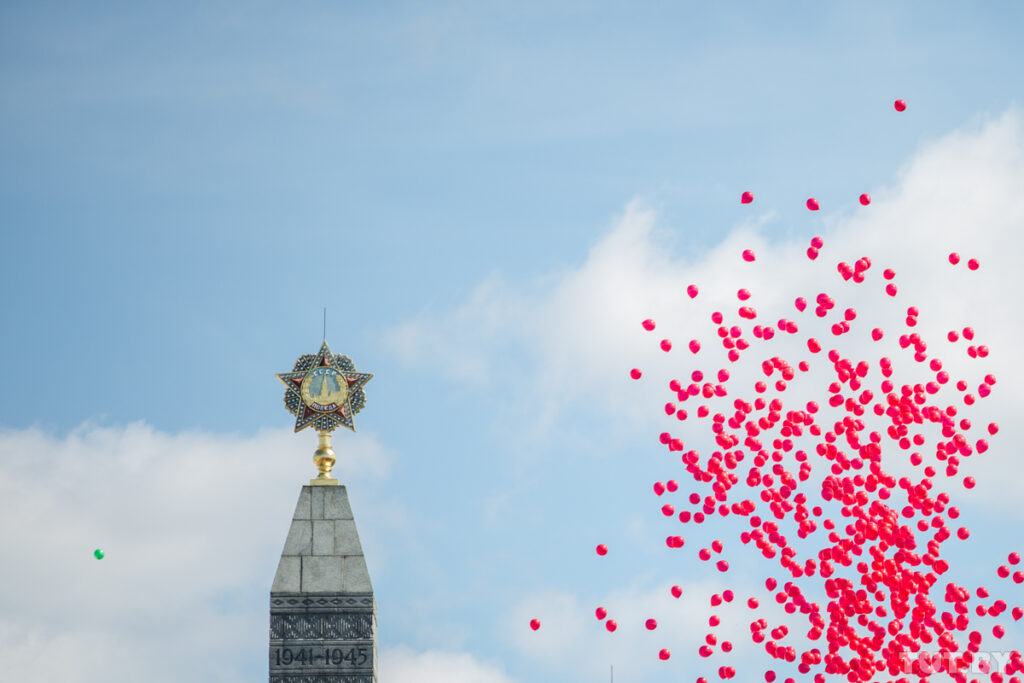 Belarusians from all over the world honored the memory of the participants in the Great Patriotic War
By Soviet tradition, Belarus celebrates Victory Day commemorating the end of the Great Patriotic War of 1941–1945 on 9 May.
Sviatlana Tsikhanouskaya congratulated Belarusians on Victory Day. "We now know all too well that people should not be dying and sacrificing their lives for the sake of someone's ambitions; that any war and any violence in any form are horrific. However, almost 80 years later, we see that not everyone has learned this lesson. There are people who manipulate the historic tragedy of an entire nation to denigrate modern fighters for independence," Tsikhanouskaya stressed.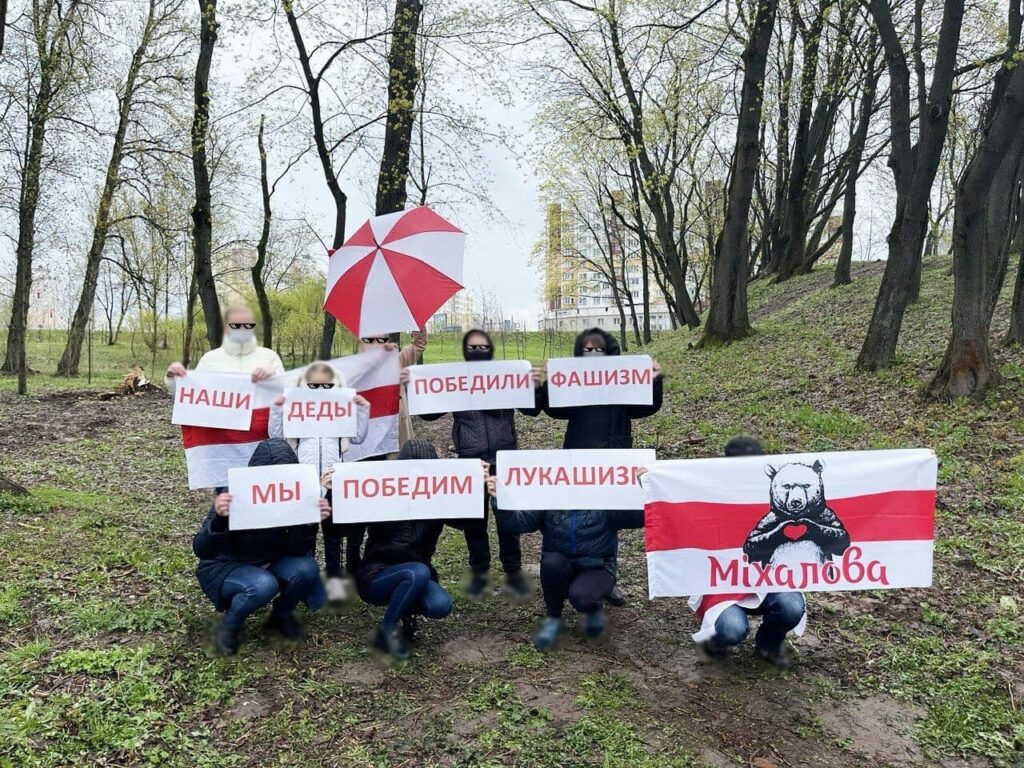 "We defeated fascism – we'll defeat Lukashism!" proclaimed the slogan used by protesters in Minsk, Navapolatsk, Kojdanava-Dziaržynsk, Mahiliou, the village of Skuplina, and Barauliany during today's protests.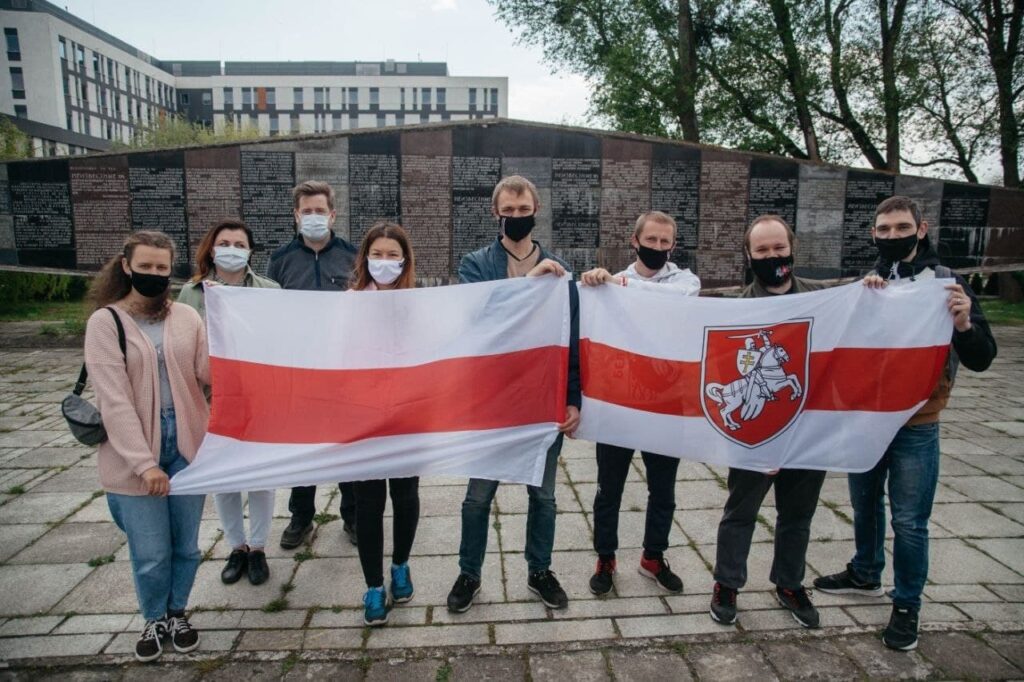 Belarusians abroad also paid tribute to the memory of the victims of the war and came out to support their compatriots.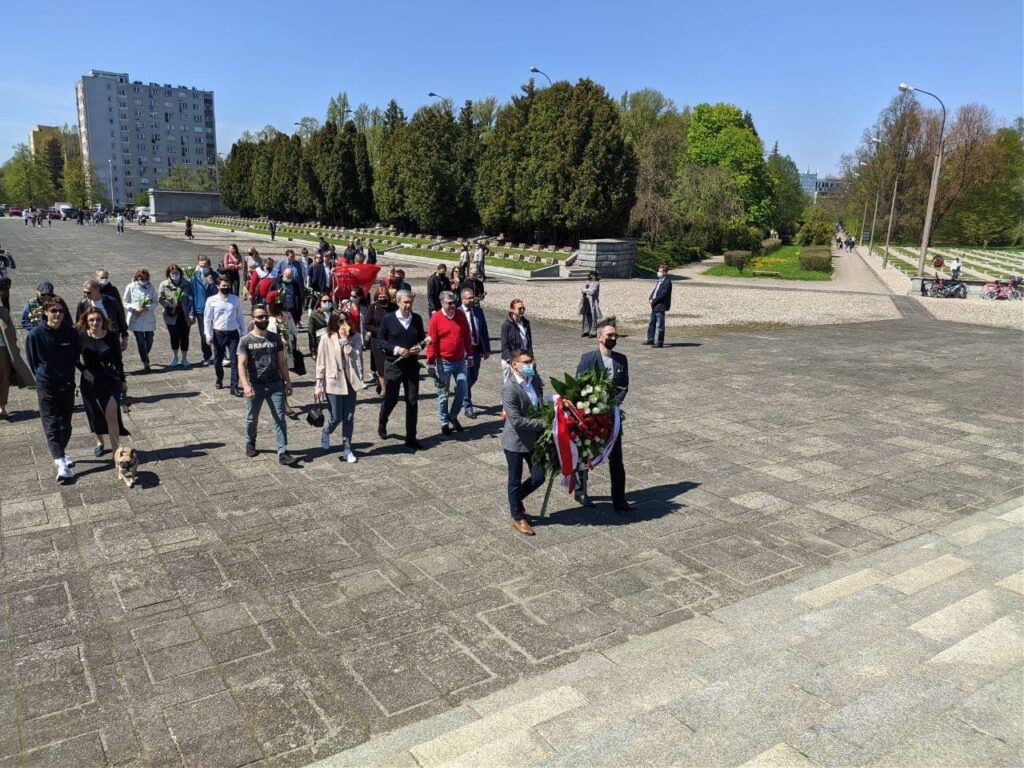 Meanwhile, officials held an official wreath-laying ceremony at the obelisk on Victory Square, and traditional festivities took place at the Sports Palace. The city center was partially blocked and ground floor shops were closed. On the eve of the event, minesweepers checked street lights and advertising stands for explosives. People who wanted to get to the event had to undergo bag checks and were patted down. Significantly fewer people participated in the festivities than in the pre-coronavirus years.
There was a theater performance with older children playing Nazis and younger children playing Belarusians at the Mound of Glory memorial complex – a place of memory and sorrow.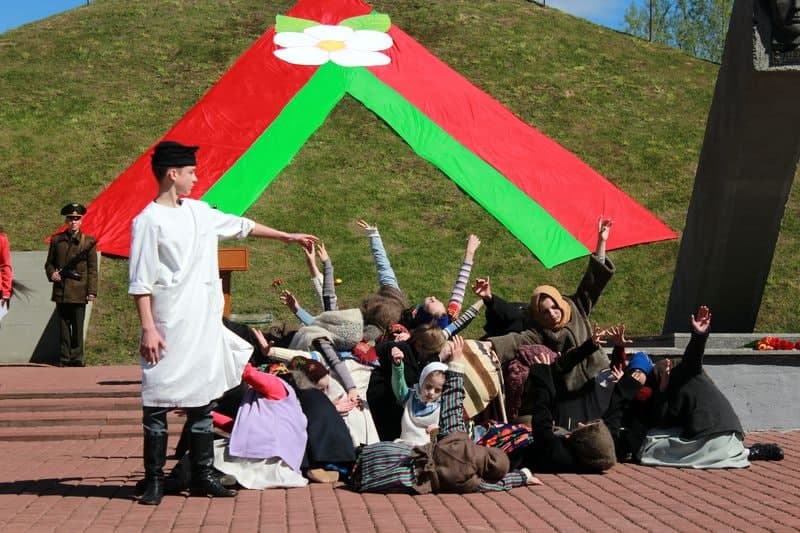 The celebration of Victory Day in Belarus was not without arrests. Arrests were targeted and presumably preventive.
The building of the alternative embassy of Belarus in Berlin was desecrated by unknown individuals
In Germany, the alternative embassy of the Republic of Belarus was desecrated.
The wooden van located opposite the official diplomatic mission of Belarus in Berlin was painted with inscriptions in Russian and German. Several posters attached to it were also damaged. The act of vandalism, according to the police, most likely occurred on the eve of 9 May. It still remains unknown who was behind the incident. The police have started an investigation into the case.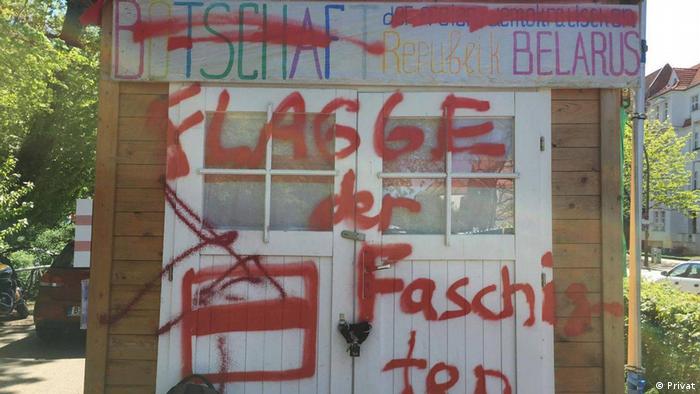 Lukashenko signs a decree on the transfer of power in the event of his death
Under the decree, in the event of Lukashenko's violent death, power in Belarus would be transferred to the Security Council headed by the Prime Minister. The decree specifies that a state of emergency or martial law shall be declared in the country should this happen.
Let us note that the decree violates the constitution. The Constitution of Belarus stipulates that "in case the President's position is vacant or if the President is unable to fulfill their duties" their powers are transferred to the head of the government.