27 May 2021, 18:17 | BELSAT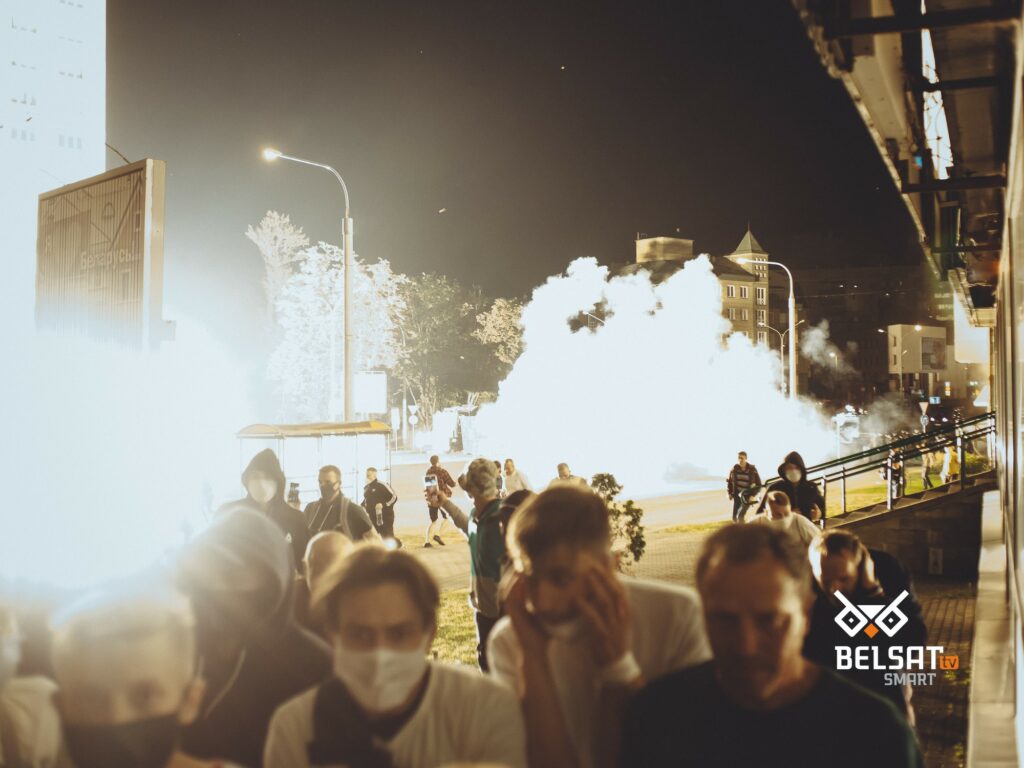 Belsat.eu lists the names of those whose deaths are linked to the suppression of the post-election protests in Belarus.
There are at least 15 names on this sad list.
Aliaksandr Taraikouski, 34, a participant in the protests. He was shot dead by security officers near Pushkinskaya metro station in Minsk on 10 August.
Henadz Shutau, 44, a participant in the protests. He was shot dead by a plainclothes army officer Raman Haurylau on 11 August in Brest.
Mikita Kryutsou, 29, a participant in the protests. On 11 August, he went missing on the way to work in Minsk, on 22 August he was found hanged.
Aliaksandr Budnitski, 53. He disappeared in Minsk on 11 August, his death was reported on 31 August. According to the official version, he died from alcohol poisoning on 12 August.
Aliaksandr Vikhor, 25. He died on 12 August after being detained by security forces in Homel.
Henadz Kisel. 50 years old. On 12 August, he was killed by KGB guard Leanid Shtaida who stabbed him in the neck with scissors.
Kanstantsin Shyshmakou, 29, a election commission member in Vaukavysk. He is known to have refused to sign the official protocol. On 15 August, he did not return home after work. On 18 August, he was found dead; according to the Belarusian authorities, he committed suicide.
Artsiom Parukou, 19, a participant in the protests. On 16 August, he was hit by a car on Partyzanski Avenue in Minsk.
Stanislau Chur, 31, a participant in the protests. On 19 August, he hanged himself at the premises of Minsk Electrical Engineering Plant, where he worked.
Siarhei Radchenia, 36. On 18 September, he set himself on fire on the porch of the police department in the town of Smaliavichy. He passed away on 25 September.
Dzianis Kuzniatsou, 41. On 29 September, he was taken to the emergency care hospital from the detention centre on Akrestsina Street in Minsk. The patient had numerous injuries an open craniocerebral trauma; he died on 3 October in hospital.
Raman Bandarenka, 31. On 11 November, he was beaten and abducted from the Minsk-based Square of Changes by plainclothes people who were cutting off white-red-white ribbons in the offstreet yard. Then Bandarenka was taken to the neurosurgery unit from Tsentralny district police department where he spent about two hours. On 12 November, the man slipped into a coma and died of severe head injuries.
Siarhei Shchatsinka, 57. He was detained on 12 November in the town of Asipovichy and then sentenced to 10 days in jail. According to his family, he contracted COVID-19 in the remand prison and died on 11 December.
Vitold Ashurak, 50, a participant in the protests. He was arrested on 19 September. In January, he was sentenced to five-year imprisonment. On 21 May, the authorities informed the relatives of his death allegedly caused by cardiac arrest.
Dzmitry Stakhouski, 18. He was accused of participating in "mass riots" in August. On 25 May, he committed suicide; in his note, he blamed the Belarusian Investigative Committee: its officers allegedly exerted pressure on him.