A man from Minsk arrested near grammar school No.4 addressed school students
19 November 2020 | Rebenok.by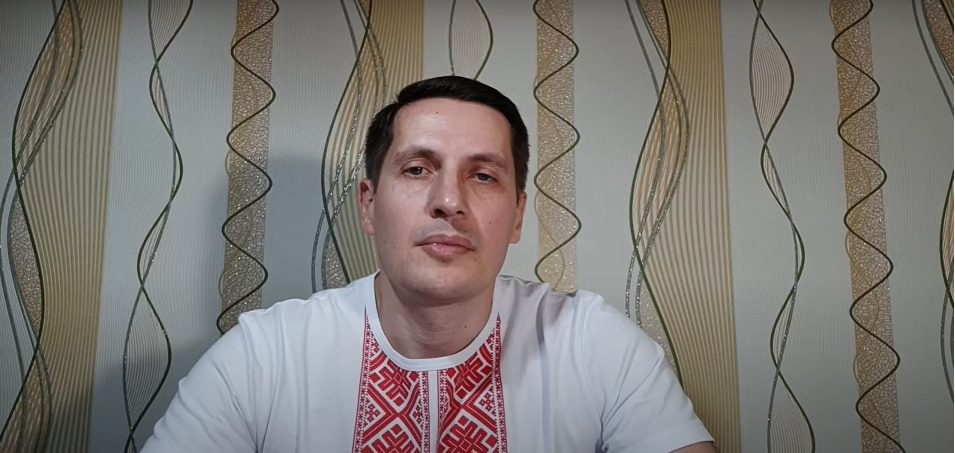 At the end of October a father of four children Andrei Asipenka came to the school building with a banner "Students, you are incredible!" The man wanted to support school students who had previously expressed their protest against violence. Andrei was arrested and imprisoned for 15 days. After the release the father with many children recorded a video addressing students. He thanked children for help and replied to parents who criticised him.
"I am a father of four fabulous and incredible kids. I am proud of every single of them and I am ready to stand up for them no matter what," this is how Andrei starts his address. He says that the school where his children are studying is great and unique, primarily because so many unique children are studying there. The father didn't expect that children, and he means not only senior ones, would show such a strong civic stance.
"They showed that they had their own opinion and weren't afraid to claim it. When I saw what pressure the administration was putting on them and how competently they were defending their opinion, I was almost crying with happiness. That is how the flower of our nation is forming. Our children have shown to us, their parents, that there is still hope, that there is a generation after us which will make the future."
Andrei says he couldn't remain indifferent. He made up a banner saying "Students, you are incredible! We are proud of you!" and during a break came to the school main entrance with it. "What happened next was absurd," considers the father.
"The school administration might have seen extremism in my actions. They were so scared by parents with banners that not only didn't they come to talk, they couldn't think of anything smarter than to push the alarm button and then to write a report on me."
Andrei considered that behaviour as disagreement with the warm words towards children:
"With its inadequate reaction the administration showed that they absolutely disagreed with the words on the banner; they showed that our children were not incredible for them, and that we, parents, had no reason for being proud."
Andrei has also addressed those who criticised his actions and who thought that a father of 4 juvenile children shouldn't have behaved like that.
"Even now, after 15 days in prison, I don't regret and I would do the same knowing the outcome."
The man says that the support of children, their parents and other people was worth coming out to the school with a banner. And also Andrei asks not to make up a hero of him:
"I'm not a hero, I'm just a father of four incredible children admiration for whom I've decided to show publicly. I am just the same hero as all of you – those who were helping my family, who weren't afraid to put a signature in my support and to come for a conversation with the principal Hotsman, those who were waiting for me in Zhodzina. I haven't even managed to realise the scale of your support yet, how big it was. I knew you wouldn't stay uninvolved and that the whole story would have a continuation.
Andrei finished his address with no less inspiriting words:
"The nation where problems of one individual become problems of thousands cannot be broken down or defeated… Students of the school, you should know that you are incredible and don't let anyone talk you round. I am still proud of you as before! Thank you very much for your support! I am indebted to you all."