Colonel of Justice spoke about the atmosphere in the "agencies"
 7 December 2020, 13:44 | Radio Free Europe/Radio Liberty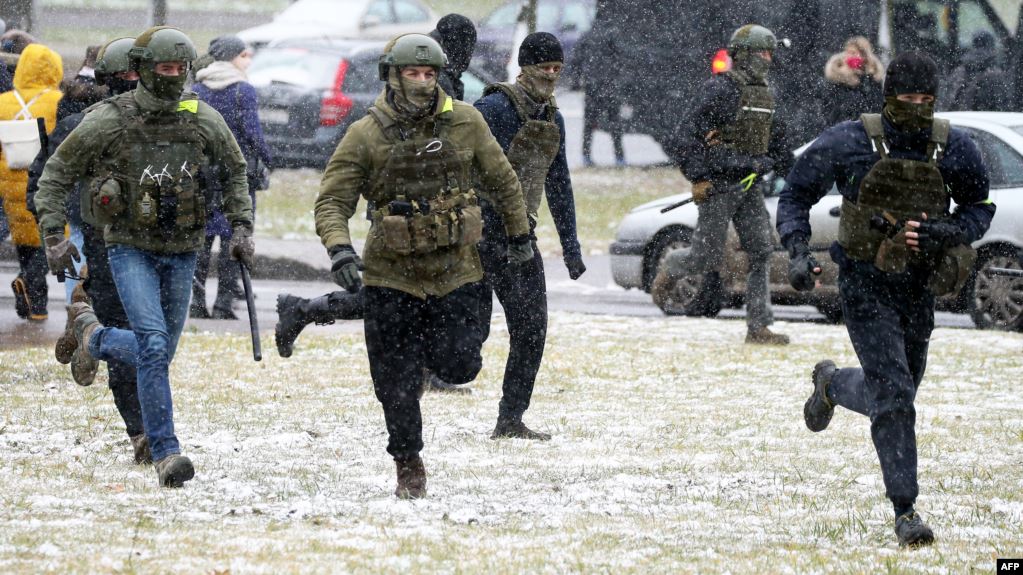 "At the beginning of the election campaign, Yury Karaieu, then the Minister of Internal Affairs, met with officers from large police departments. His words were: 'You can do anything. Don't let us down.' I could not imagine even in a nightmare that 'anything' is literally anything." A current law enforcement officer is shocked by the scale of the violence.
Radio Free Europe/Radio Liberty interviewed Ivan Aheieu (the name was changed per his request), a Colonel of Justice and a major case investigator in one of the departments of the Investigative Committee. Ivan spoke about the atmosphere in the law enforcement agencies, why no law enforcement officer has been punished for abuse of power and how he reacted when his name was added to the "Punishers of Belarus" list.
"I get the itch to open a criminal violence case"
"Once a person starts to work in law enforcement agencies, the person would be told: a policeman, an investigator must stay out of politics," the security officer said. "I agree, but only if the basic principle is followed: everyone is equal in front of the law. Only then a law enforcement officer can say: I am out of politics because I guard the law. It does not matter who stands in front of me: a thief, or a high-ranking official, or a security forces officer. Unfortunately, this principle, embodied in the Constitution, began to be violated with the enactment of the new Code of Criminal Procedure. Castes of the 'untouchable' appeared. This means a special way to open criminal cases against certain people – deputies, ministers, etc."
During the post-election dramatic events, the Belarusians could see that the law is not the same for everyone. There are thousands of administrative and criminal cases against peaceful protesters. And there is not a single case against security forces officers for the unprecedented violence, mutilations, and even murders of peaceful citizens.
"Every officer must respect the law. Otherwise, neither a policeman, nor an investigator, nor a prosecutor, nor a judge can serve. If you think that you have the right to violate it in some cases then it is a crime. Many investigators are outraged by the actions of law enforcement officers. There is a law on internal affairs authorities that defines the use of physical force as well as the use of non-lethal and lethal weapons. All my colleagues follow Telegram channels and watch videos from the dispersals. And if a riot police officer kicks someone in the face for no reason, it is an abuse of power. Among other things, the law says: a law enforcement officer should try to minimize the damage to the health. If a person does not resist, why would an officer beat him with a truncheon?"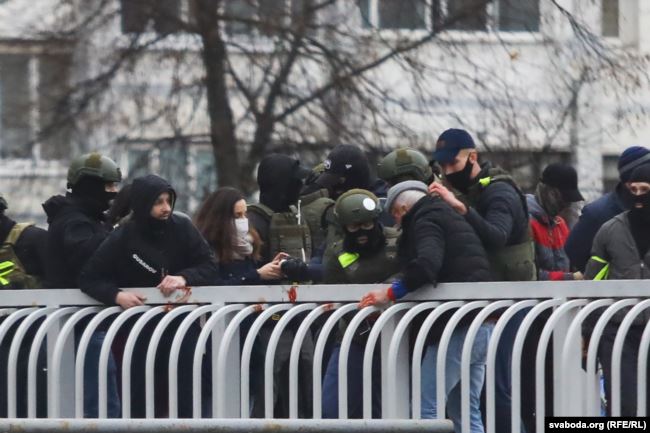 So, why are the crimes covered if they are committed by those who should protect citizens, not demonstrate violence?
"The legal proceedings are not initiated because the authorities know that the first criminal case against a law enforcement officer will bring down the whole system. Because those officers who will continue to disperse protesters would think: 'I can be the next'. Also, there are face identification systems, so it is difficult to hide from justice. When I see a crime, I get the itch to open a criminal violence case against riot police officers or officers from other departments," he said.
However, according to the interlocutor, the system has literally tied the hands of its honest subordinates.
"There is a certain procedure: any decision has to be approved by the boss," he explains. "And there are nuances. And although there are some procedural tricks and legal loopholes, but if an investigator is too active, he could be fired or his contract would not be renewed. And it is a new reality. Contracts are unilaterally terminated despite the positions, ranks or achievements. It can happen to anyone from an investigator to the deputy chair of the Investigative Committee. It has already happened."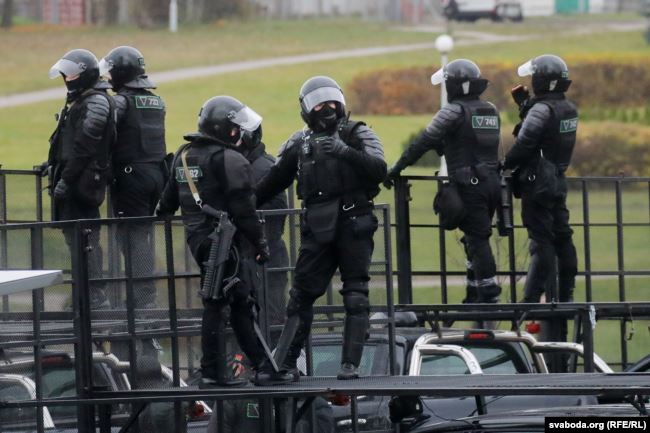 "Weapons should be used only in extreme cases and only legs should be targeted"
Investigator Aheieu does not believe that criminal cases against those who are guilty of violence are possible at all under the current regime. According to him, law enforcement officers received full carte blanche. So from the authorities' point of view, punishing someone for legalized "unlimited powers" is not reasonable.
"At the beginning of the election campaign, the former Minister of Internal Affairs Yury Karaieu and his deputies met with officers from large police departments. His words were: 'You can do anything. Don't let us down.' When I heard it for the first time, I understood it a bit differently: you can do anything that the law allows, where any action is absolutely clearly written, including the use of firearms and the use of traumatic weapons. You should use weapons only in the most extreme cases and you should target only legs to cause the least damage to health. You should not aim for head or chest. I could not imagine even in a nightmare that events in August would be our reality and that it is happening again now. That 'anything' is literally 'anything'".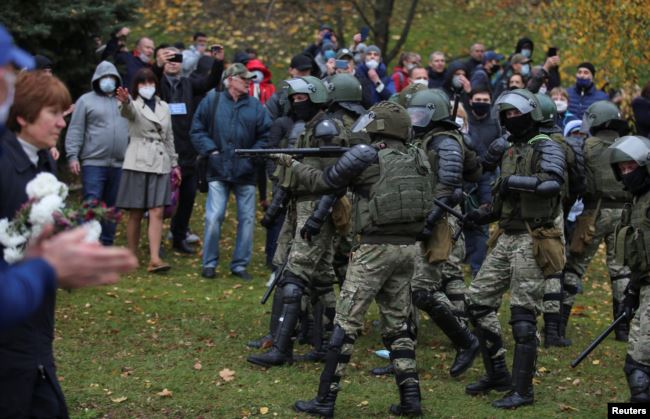 Guarantees of impunity for the security forces officers were confirmed to the news agency Radio Free Europe/Radio Liberty by one former employee of the central department of the Prosecutor General's Office. When Andrei Shved was appointed as Prosecutor General of Belarus at the beginning of September, he signed a "program document" that legalizes the violence and lists for each department how to respond to various forms of protest.
According to the source, everything that is happening right now is listed there. In fact, the document made it impossible to initiate prosecutorial investigations such as the one that was attempted in the case of the beaten bikers. As a result, respectable prosecutors began to resign in protest. The document is classified, access to it is very limited.
"The current regime wants to create a country with strict governmental control"
Almost 32,000 people were detained for "violating the law on mass events" in almost four months, starting on 9 August. However, as part of the presidential campaign, imprisonments of activists from the headquarters of applicants and candidates began even earlier, at the stage of collecting signatures and at the registration procedures.
The number is at risk of growing rapidly even further. Now there are "picketing on balconies" (hanging flags), initiatives to open a criminal case for repeated participation in protests, doubling the terms of administrative arrests and fining 100 base units for using "unregistered symbols".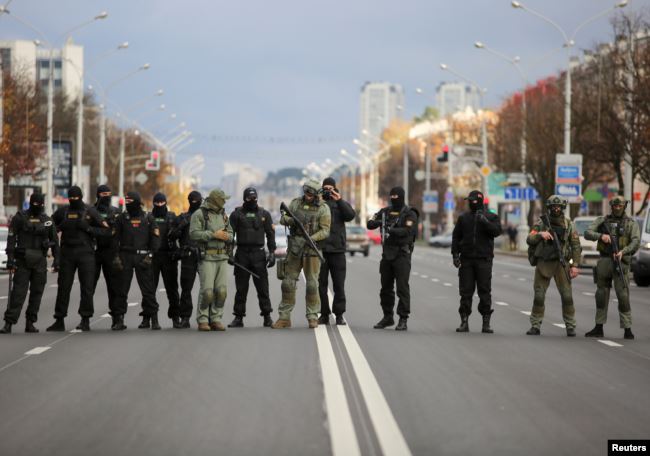 "I called a friend with whom I graduated from the Academy of the Ministry of Internal Affairs. He is a lawyer by education. And he is shocked: there is a criminal charge for repeated participation in a protest! What follows? The system wants to create a country with strict governmental control. One false move can bring you to prison. And soon there would be executions, if the trend continues. On the other hand, I think to myself. Well, the one who controversially got the presidency will sign the amendments to the code. But I will have to bring to justice a person who went to the rally for the second time. For honest employees, this will be the last straw. And seeing what is happening around, I would not be surprised that such 'novels' could be really accepted."
According to the investigator, this year's political campaign pushed Belarus decades back, when opponents were murdered and kidnapped. Relatives cannot find their captured relatives for several days. It became commonplace to see the use of weapons, armored personnel carriers, and water cannons against civilians. The murder of the artist Raman Bandarenka was the culmination of impunity.
"That's horrible… If even in loyal towns and villages people gather near churches to light candles under the portrait of Raman, it shows human pain. I don't know what exactly I can do in this situation. But it is no longer possible to remain silent. I feel so much anger when I look at such lawlessness. And I apologise to all the Belarusian people for my legal powerlessness. Did our people deserve such treatment? Unfortunately, we are outraged only in offices and kitchens. What else should happen for investigators to speak up and get up?" he asked a rhetorical question.
Another feature of a "dialogue" between the authorities and society is a targeted hunt for journalists. Never before in the modern history of Belarus there have been so many cases under the infamous Article 23.34. Instead of being a "protection certificate", a vest with the inscription "Press" and an editorial badge made a person into a target. Dozens of media workers were fined, deprived of their Foreign Ministry accreditation, and served administrative arrests.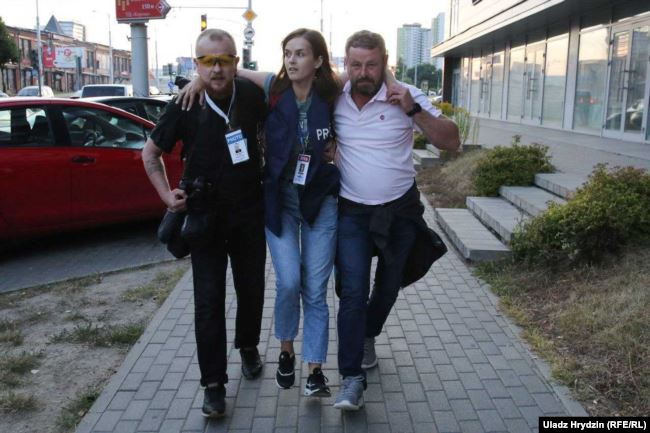 "This is nonsense," the Colonel of Justice said. "Like this way people will not see what is actually happening during the dispersals. There has already been an extensive discussion and analysis, so everyone clearly sees what the goal is: if there is less truthful information, then the level of activity will decrease, the protests will go down, and we will live as before. But you do not need special education to understand: it won't be fine under this regime! Its resource is over. In addition, there are always backup places where the authorities push people – Telegram channels, for instance. And today everyone is a blogger, a journalist, and a videographer. The process cannot be stopped."
"I cannot consider many people in uniform as my colleagues"
Thousands of law enforcement officers were included in various "shameful lists" for their militant "merits" – from "Punishers of Belarus" to "Black Book". Our interlocutor is one of them. How does the listing next to the riot police officers, internal troops and judges affect his morale? Does he feel ashamed?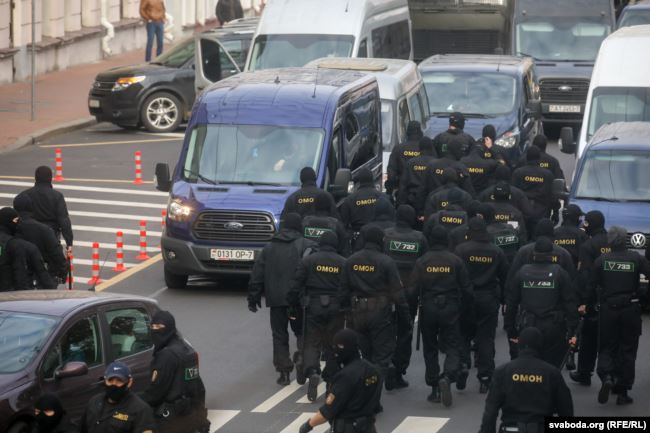 "I was more worried about how that would affect the family. Colleagues came up to me: they said that if I write a statement, they can start an inquiry. I refused because I understood the logic of the 'partisans'. I don't know the effectiveness of these channels, but I'm not angry with them. People are outraged by the system as a whole. Yes, I am outraged as well. Unfortunately, it stopped to normally function a long time ago. And I'm not alone. There are many people on the list who are not guilty of what is said there. As for the investigators, they are mostly there because of the others. The vast majority is well aware what the violation of law is. As for the rest… I think that the majority on the 'board of shame' deserves to be there."
The Colonel of Justice said that his circle of contacts has significantly narrowed in recent months. First, he stopped to communicate with those people in uniform who not only did not question the violent actions but still consider them "necessary" to restore the order. Or they silently agree.
"Unfortunately, I cannot consider many of them as my colleagues," he said. "I have to be in contact with the police during work, during the investigation of criminal cases. And if earlier we could discuss some personal topics – like talking about a wife, children, summer residence, fishing – now it is difficult to force myself to even say hello. My attitude towards them is unambiguous: they are accomplices in the authorities' crime against the Belarusian people. It will not be an exaggeration to say that, at least in the Investigative Committee, many people share my opinion about the events in the country and the role of our former acquaintances from the police."
During the conversation, the investigator Aheieu believed that 31 December (the last day of his contract) would be his last working day at the Investigative Committee although his friends persuaded him not to rush. The interlocutor worried that they would recruit not very competent employees, the so-called "secretaries", who would not hesitate to follow orders, not laws.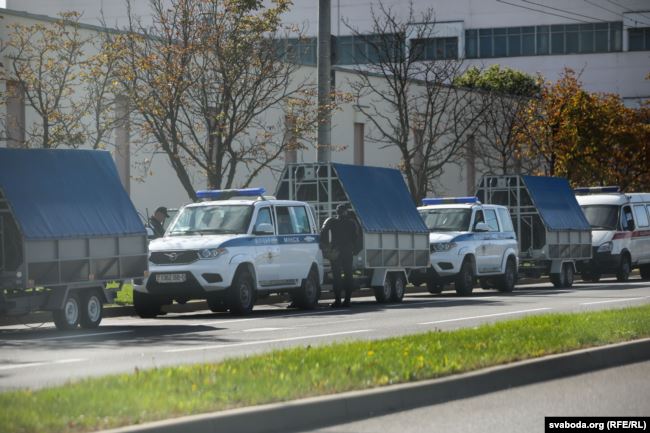 "I will not starve if I leave committee, my conscience worries me more"
Is he considering leaving the country, as some of his colleagues have already done? Internal beliefs and civil position are clearly known to the leadership of the Committee, and the consequences in the current situation can be unpredictable.
"I don't want to say high words about patriotism, but this is my country. Maybe if I were younger and I saw some prospects abroad, maybe I would try. But I can still be useful at home. It might be not in law enforcement agencies. There are other jobs, it will work for me. Of course, taking into account recent events, I considered some options – from public quitting to retirement after the end of the contract or retraining. I'm not afraid to leave the committee and lose my income. It's not a problem to earn less. My conscience worries me more. I always wished my colleagues to be able to say: 'I have the honor!' At all times, officers were a special caste – honest, strong, highly educated, and cultured people. Unfortunately, one person destroyed it in an instant."
According to the interlocutor, over the last quarter of a century, the government has completely diverged in civilizational aspirations with its own people, especially with the new generation.
"Today's 25-year-olds are not the people who chose him. My parents, who were my age in 1994, believed in their 'guy' and thought that they needed such a leader. But the time of village slang is over. Now we are ashamed of him. It is a legitimate wish to see on television an adequate person who keeps up with the times rather than a 'collective farmer', whose speech is increasingly slipping into insults. It is clear why he doesn't give up power, although he had a chance to leave peacefully. Now people don't forgive those murdered, crippled, detained people anymore… I'm sure: it will take several months – and time will put everything in its place. Honor, conscience, and common sense will prevail," Colonel of Justice Ivan Aheieu summed up.
Many law enforcement officers who challenged the system were prosecuted and subjected to physical and moral pressure. An experienced investigator does not exclude such a possibility. He is well aware of the extraordinary vengeance of the security forces.