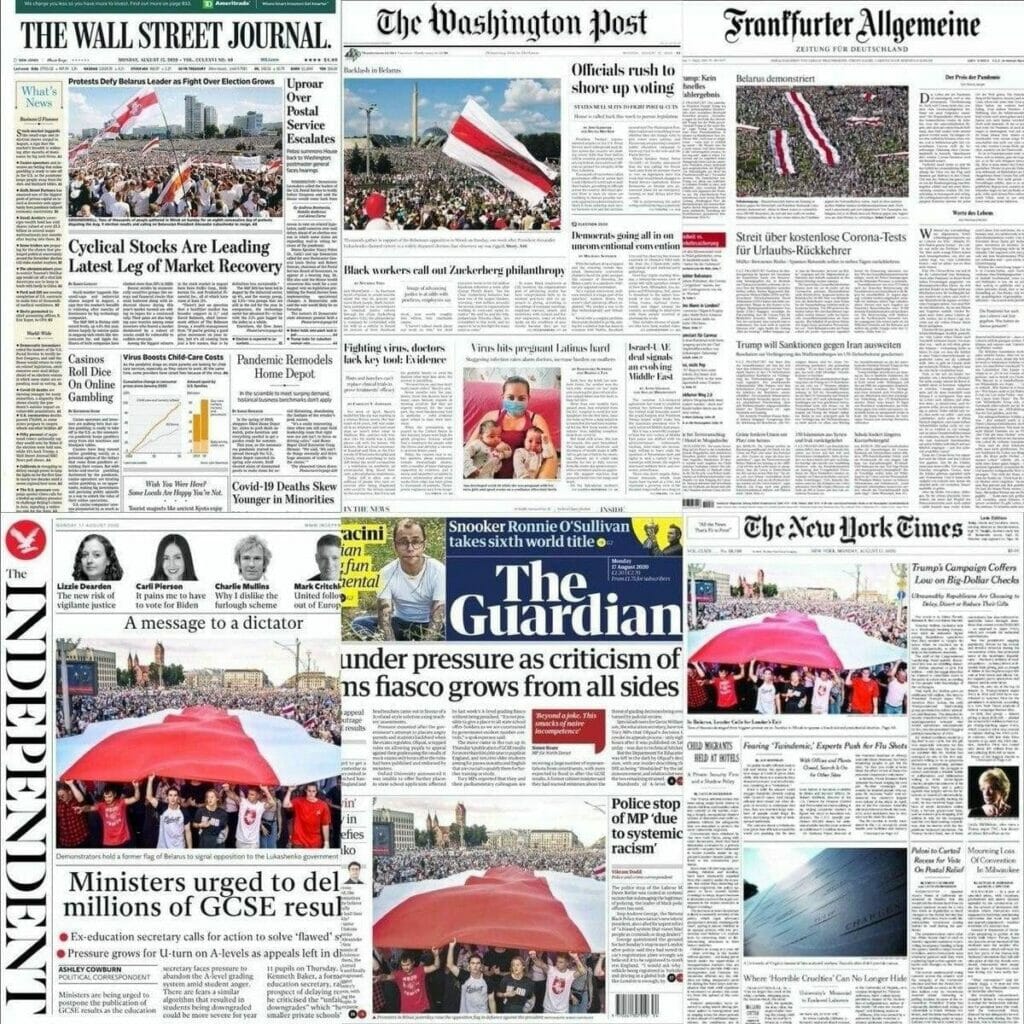 8.50 am Svetlana Tikhanovskaya has recorded a new video appeal to Belarusians and declared that she is ready to become the new national leader.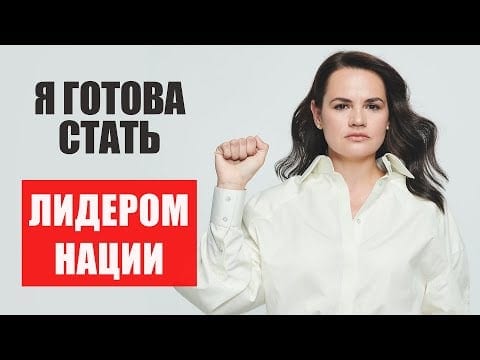 9.00 am Workers all over the country begin to strike, including those at leading industrial facilities. Their demands are:
To hold new elections
To release all political prisoners
The resignation of all officials who have allowed violence to happen
9.19 am Employees of Belteleradiocompany (Belarussian TV and Radio) go on strike in front of its premises. In a statement to the head of the channel they demand:
To declare the results of the presidential elections invalid
To dismiss Central Election Commission leader Lydia Yermoshyna
To release political prisoners
To abolish mass media censorship
The national television channel ONT is now broadcasting archival materials.
10.00 am Alexander Lukashenko arrives at the MWTP (Minsk Wheeled Tractor Plant) by helicopter. His youngest son Nikolai arrives with him. Meanwhile, many thousands of workers from other factories flock to the MWTP building chanting "Go away!"
11.00 am "You'll never see me doing anything under pressure. There will be no re-election," Lukashenko says from the MWTP podium. More and more people are gathering by the plant.
11.05 am Lukashenko leaves the MWTP. His meeting with workers was held in a closed room behind a checkpoint that not everyone could pass. People with white ribbons appeared immediately at the scene. A huge screen outside the building was used for broadcasting.
11.18 am The government news agency ONT quotes Lukashenko from his meeting with MWTP employees: "Well, first of all, 150 workers within one enterprise, even 200, is not a significant number. Secondly, one must understand that a 'bad president' kept extra employees in their jobs. You need to start with this: those who want to work, let them work. We do not force anyone to work if they don't want to."
11.30 am Reports are coming in of further widespread Internet disconnections in Belarus.
11.30 am "We held elections, and until you kill me there will be no other elections," Lukashenko is reported to have said at his meeting with MWTP workers.
11.45 am Meanwhile, in front of the Belteleradiocompany (Belarussian TV and Radio) building, a rally of employees who refused to go on air the day before is taking place. People are chanting "Stop lying!" and "Show Okrestina!" More and more people are joining the protestors.