12:05 pm The largest IT company in Belarus – Epam – is offering training and retraining courses for citizens who lost their jobs due to participation in protests.
12:30 pm A survey has appeared on the website of the Investigative Committee of Belarus: how sure are you that you're safe from crime in Belarus?62% are not sure, 18% are confident, 16% are quite confident, but anything can happen, 5% found it difficult to answer [These figures do not add up to a hundred but are an accurate representation of what the Investigative Committee's website].
12:43 pm Belsat reports that, according to medical workers in Maternity Hospital No. 2 in Vitebsk, there are not enough nurses and support staff there, as they have been forced to attend a rally in support of Lukashenko, which will be held in the city today.
12:46 pm Euroradio reports that Belarusian entrepreneurs are receiving calls from tax inspectors demanding they submit written accounts of their payrolls. An audio recording of such a conversation has emerged. A month ago, Lukashenko demanded that private enterprises' salaries correspond to the average wages of ten leading state enterprises of Belarus.
12:50 pm "Nasha Niva" reports that although a team member of leading opposition figure Viktar Babaryka's headquarters, Yuri Voskresenkiy, is still in the KGB pre-trial detention center, his Facebook page has been updated as follows, implying that he has changed his position: "I've been thinking for quite a while, analyzing and I suddenly realized. Keeping an independent Belarus with its problems or losing it??? For me, the choice is obvious."
1 pm TUT.BY reports that the Telegram channel of the strike committee of Belaruskali OJSC has information about the probable arrest of its committee member, Dmitry Kudelevich. He managed to call his colleagues, who then overheard Dmitry's conversation with unknown people; since then, it has not been possible to contact him.
1:11 pm Nasha Niva reports that, according to the Strike Committee of Belaruskali OJSC, another activist Maksim Filanovich has also been detained; again, attempts to contact him have thus far proved unsuccessful.
1:25 pm Acting Director of the Kupalovsky theater, Valery Gromada, told TUT.BY that the theater was closed for two days due to the coronavirus.
1:28 pm Belsat reports that the only place previously available for mass rallies and demonstrations in Mogilev has been closed due to some mysterious construction works. No official documents for these works have ever been provided.
1:49 pm Nasha Niva reports that today the house of Pavel Latushko, the former Belarusian Minister of Culture and director of the most popular and famous theater in the country, and now leading Opposition figure, has been daubed with paint. Along the same lines, there have been a number of reports of tires being slashed on cars displaying symbols of protest.
2:00 pm A criminal case has been opened in Belarus with regards to the creation of the Coordination Council for the peaceful transfer of power. "The creation and activities of the Coordination Council are aimed at seizing power, as well as endangering the national security of the Republic of Belarus. A criminal case has been initiated," said Prosecutor General Alexander Koniuk.
2:19 pm Vitaly Krasnitsky, leader of the strike at Belshina (a leading tire-manufacturing plant in Belarus), said that two strikers had been forced to resign. They were apparently told that if they didn't quit, they would be framed and prosecuted for drug dealing.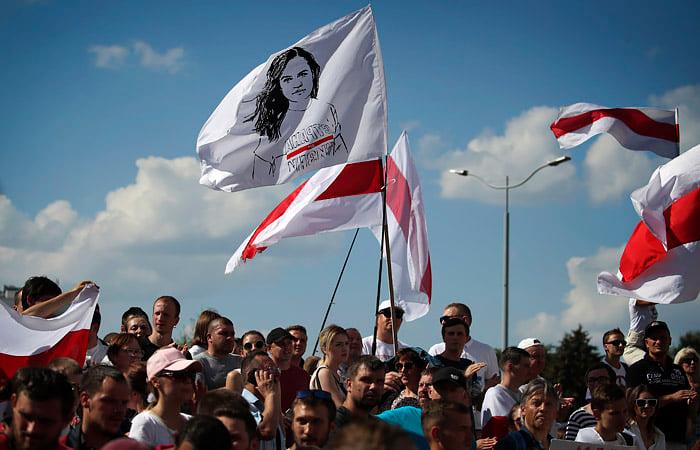 3:06 pm The family of Gennady Shutov, who was shot in the head and killed during the protests in Brest on August 11th, are not being allowed to collect his body. After being wounded, Gennady was taken to Minsk and treated at the military hospital, where he died yesterday.Shutov's family came to Minsk and tried to collect his body: "We want to bury our father with dignity as people should. But the legal expertise department says we need permission from the Investigative Committee, whereas the Investigative Committee in Brest says no such permission is needed," Gennady's daughter told the journalists.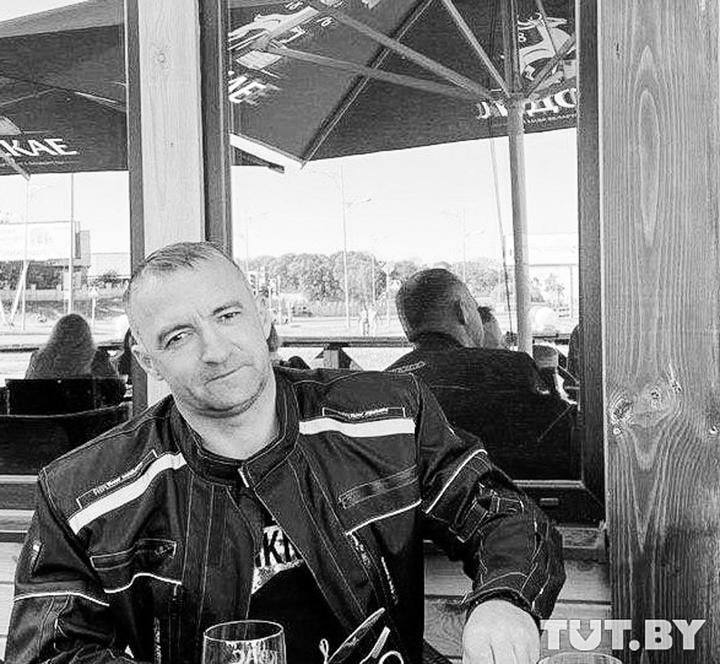 3:15 pm A man who previously informed the Human Rights Center "Viasna" of the mistreatment and abuse he suffered during detention, has now been detained again.Aleksey Skiper had only recently left the Central Detention Ward in Akrescina Street and contacted "Viasna" to document the fact he had been tortured. Today he called again and reported that he has been taken to a temporary detention center in Lahoysk. He has been preliminarily accused of defiance of the police orders and theft. Aleksey said that they are beating him in the detention center.
3:29 pm The employees of Grodnozhilstroy (a public corporation in the building construction industry with 3,800 employees) are officially going on strike starting August 21, TUT.by reports. The main demands of the workers are: free and fair elections; the resignation of Alexander Lukashenko; the initiation of criminal proceedings against officials involved in the brutal beating of peaceful protesters.
3:33 pm The Kremlin notes direct and indirect external interference in the affairs of Belarus. Dmitry Peskov, Press Secretary of the President of the Russian Federation, says. "I will not specify these forces, these countries. We observe that there is indirect and even direct intervention. We are concerned in this regard. And we repeat once again: we do believe that Belarus should be able to solve the current problems by itself through dialogue, remaining within legal boundaries," Peskov said.
3:41 pm The Minister of Defence of Belarus, Viktor Kherin, has commissioned a large-scale tactical exercise in which troops will war-game issues of training and defense in the Grodno region. "We see today's intervention in the internal affairs of our Republic. We're receiving information from various sources which we cannot ignore. We are anticipating a range of possible scenarios" – Minister of Defense Major General Victor Cherin stressed.
4:31 pm Salihorsk miners continue their indefinite strike, despite tough pressure from the leadership of Belaruskali. They are ready to use their last resort if necessary – a hunger strike.Employees of "Belaruskali" demand the results of the presidential elections be declared invalid; that Alexander Lukashenko and the head of the Central Election Commission, Lidia Yermoshina, are brought to justice for crimes against the people; that all political prisoners and participants of peaceful protests are released.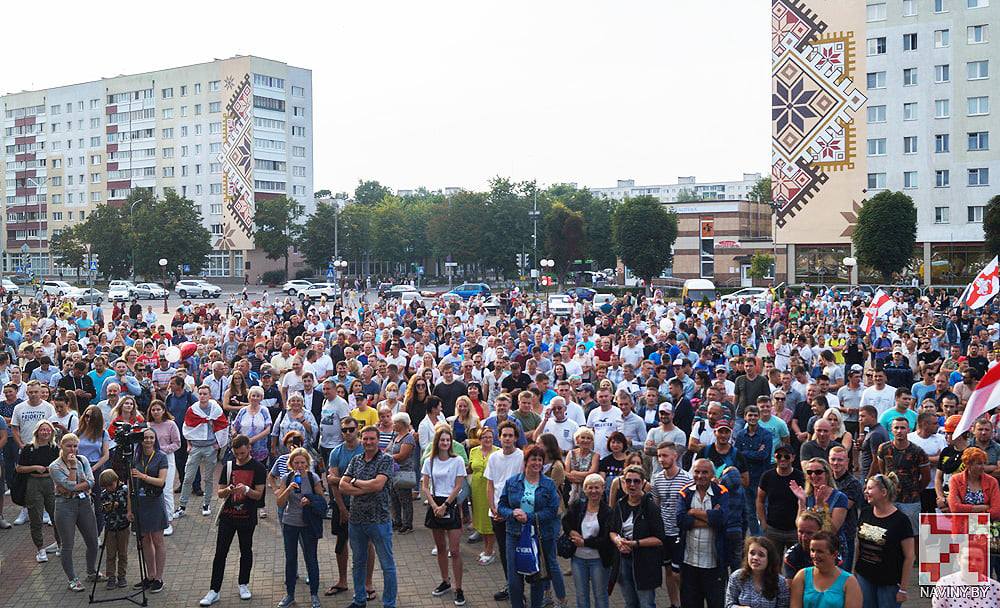 4:50 pm The Coordinating Council for the Transfer of Power has sent official appeals to the General Prosecutor's Office, the Investigative Committee, the Ministry of Internal Affairs and the KGB, requesting urgent meetings be held to discuss the demands of the majority of Belarusian citizens, as set out in the Resolution.
6:11 pm Maxim Znak, the chief lawyer of the presidential candidate Sviatlana Tsikhanouskaya's election campaign, has been summoned to the Investigative Committee. On August 20, he will face questioning regarding the case which was initiated today by the General Prosecutor's Office against the National Coordination Council (criminal proceedings were opened under Article 361 of the Criminal Code, which refers to actions aimed at causing harm to National Security – the sanctions of which include imprisonment for up to three years). [Source: Naviny.BY]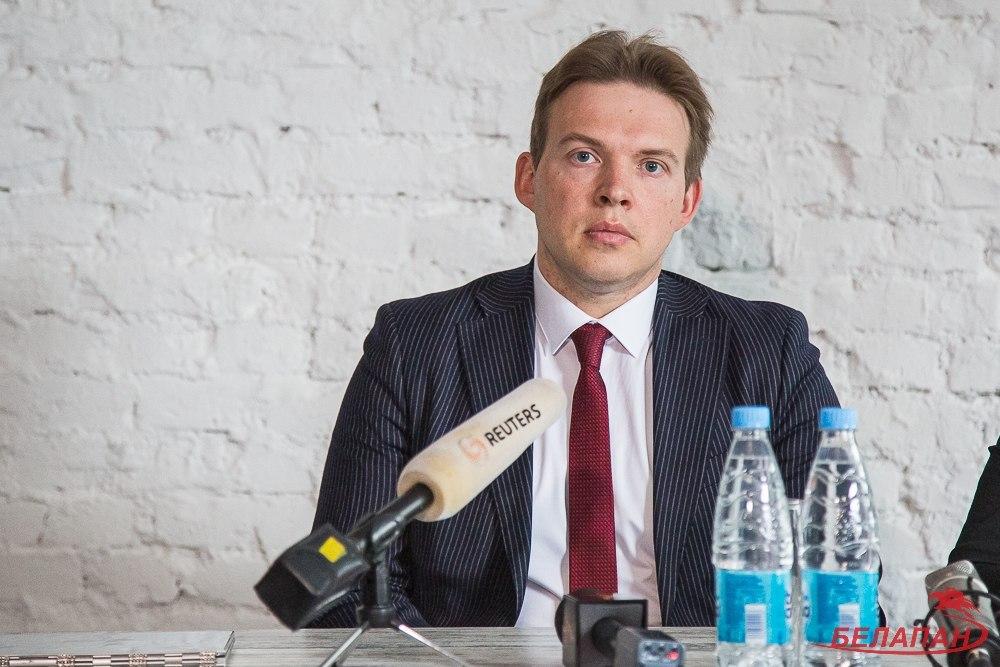 6:29 pm Maryia Kalesnikava, one of the leaders of Sviatlana Tsikhanouskaya's election campaign, has appealed to the military and security services, urging them to stop the violence, stop following criminal orders, and transfer their allegiance to the people. In this case, they will be guaranteed safety and security. [Source: Naviny.BY]
6:38 pm BBC: During a telephone conversation, Sviatlana Tsikhanovskaya has asked the Estonian Foreign Minister, Urmas Reinsalu, to raise the issue of Belarus at the UN Security Council, particularly due to the threats currently being faced by the members of the Coordination Council. [Source: BBC]
7:04 pm In Brest, Yuri Stylsky, the frontman of the rock band,"Give way!", has been detained repeatedly. He informed his manager by phone about his latest arrest at about 3:30 pm. Since then, Stylsky's phone has been disconnected. [Source: Naviny.BY]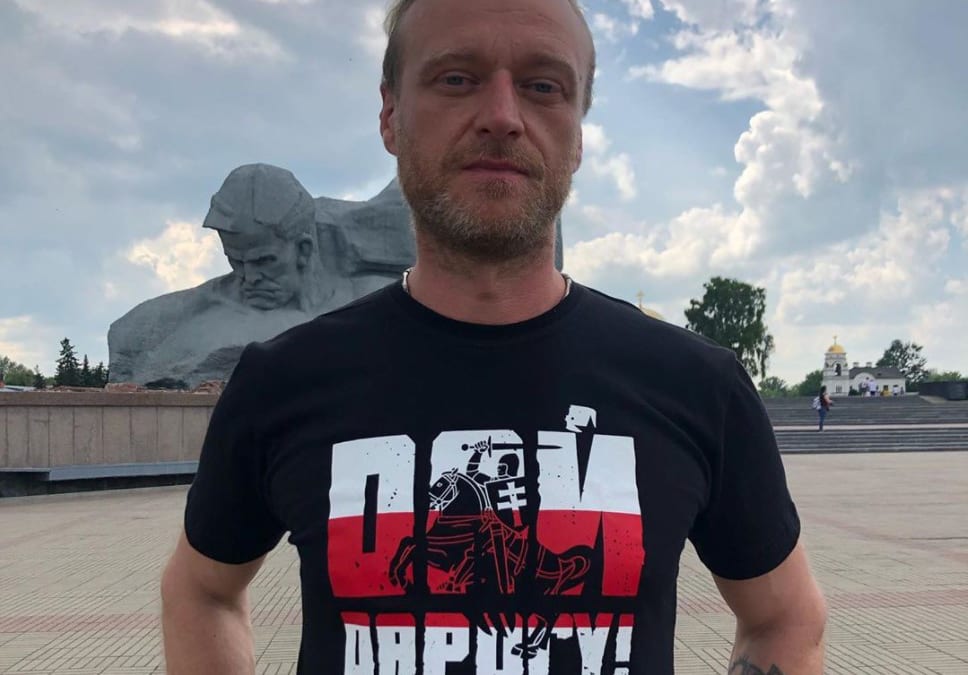 7:16 pm Employees of one of the publicly funded institutions in Brest say that they are being forced to attend a pro-government rally under the threat of dismissal. The editorial office of TUT.BY has obtained an audio recording in which a woman named Lyubov Nikolaevna gives important information to her colleagues: "tomorrow (August 21), a rally in support of Lukashenko will take place in Brest fortress. Everyone should be present – if you're not, you may as well hand in your resignation now." [Source: TUT.BY]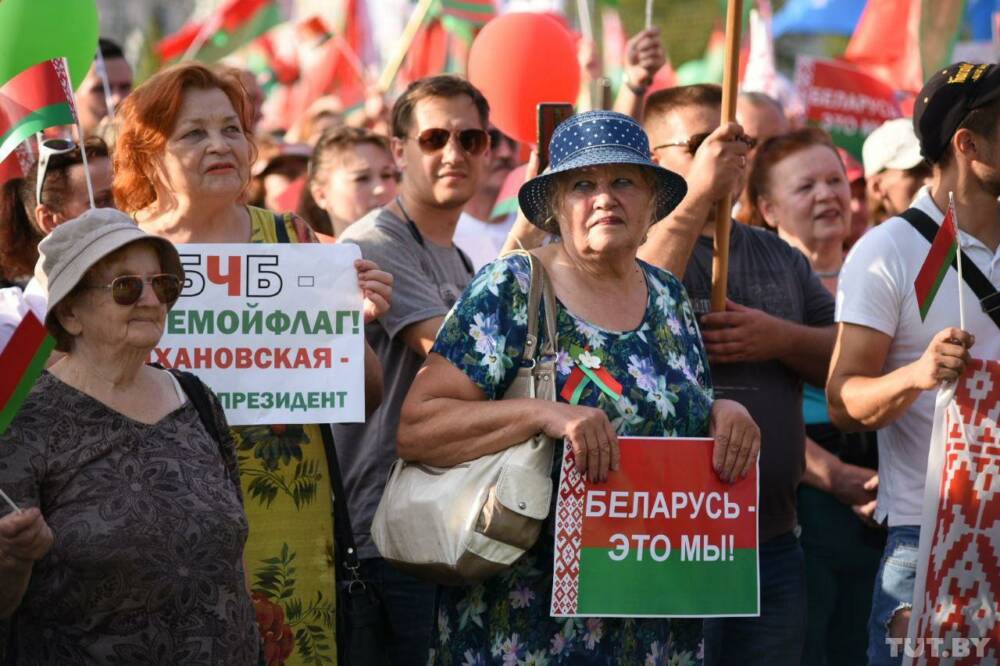 7:46 pm A criminal case was initiated against Pavel Sevyarynets, co-chairman of the organizing committee of the Belarusian Christian Democracy. According to the prosecution lawyer, the criminal charge falls under Article 293, inciting mass riots, just like those initiated against Siarhei Tsikhanouski, Statkevich and other prominent politicians.Sevyarynets was detained on June 7th near his house shortly after he held a "people's gathering of freedom and solidarity" on the square in front of the central market, near others who were collecting signatures for the nomination of alternative presidential candidates to Alexander Lukashenko. He has been subjected to 75 days of administrative arrest. [Source: Naviny.BY]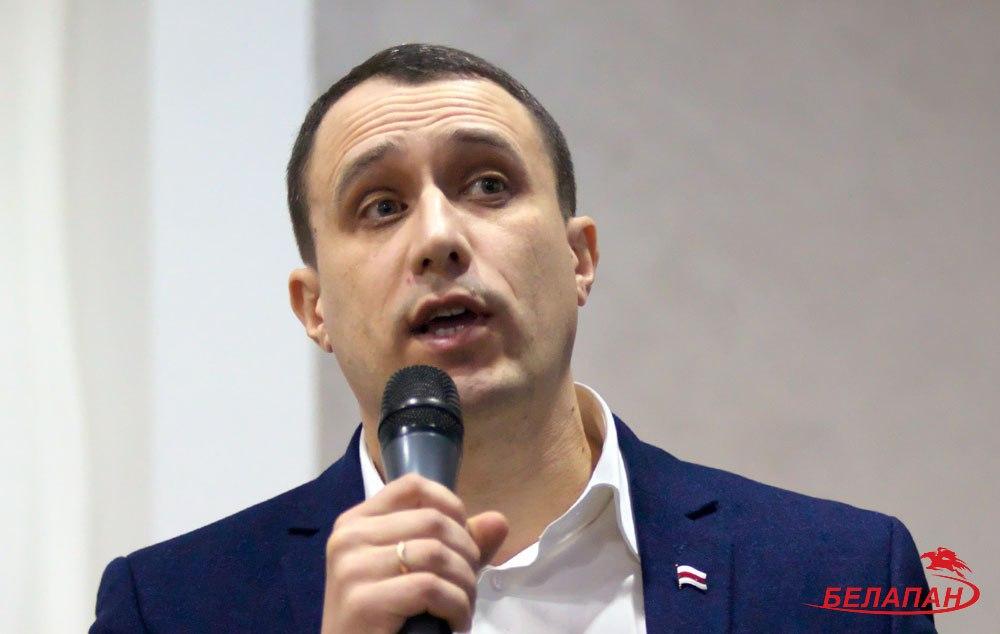 8:56 pm Hundreds of protesters opposing the election results gathered in Independence Square in front of Government House in Minsk.The protesters chanted slogans in support of the opposition's actions. The atmosphere was calm, and there was no significant police presence in the vicinity, although for the first time in recent days the movement of vehicles through Independence Square was prohibited during the rally. [Source: TACC]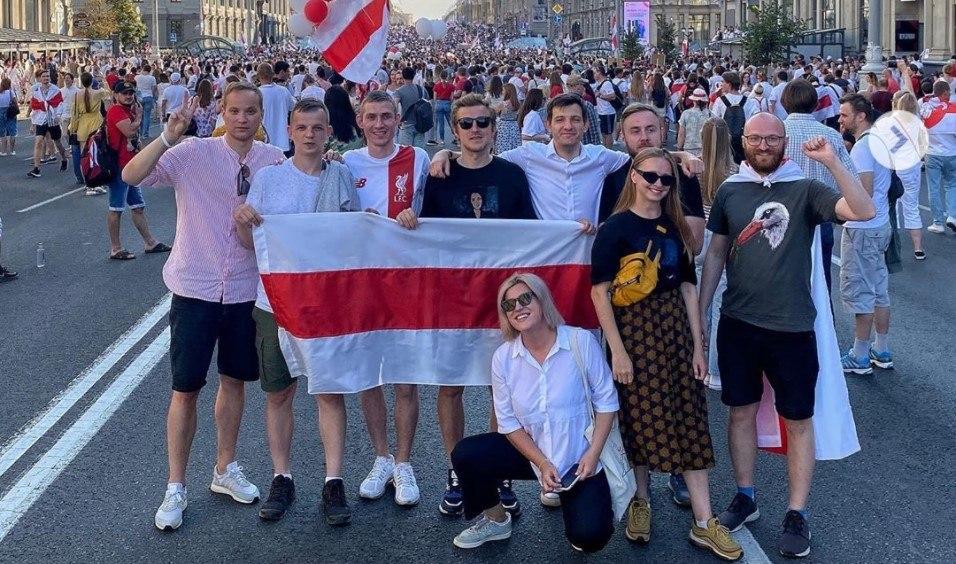 9:10 pm French President Emmanuel Macron has suggested possible mediators in the dialogue between the Belarusian government and people of Belarus: "We hope that this dialogue can be established by the Belarusians themselves. But the European Union stands ready to moderate it, if our role of mediation can be useful and is desired by the Belarusians, with other institutions… and including Russia," Macron said.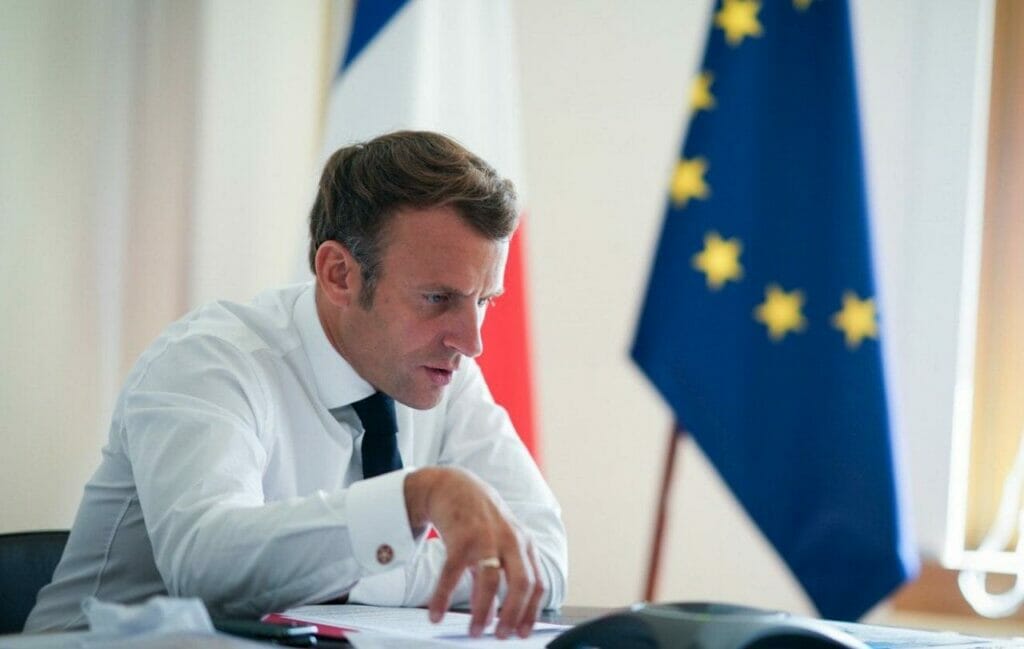 9:31 pm "The Chairman of the strike committee of the Minsk Automobile Plant (one of the largest automotive manufacturers in Eastern Europe), Yevgeny Bokhvalov, has been detained. "He was detained by police officers – the exact circumstances are still being clarified. This information will be provided later," said official representative of the Main Internal Affairs Directorate of the Minsk City Executive Committee, Natalya Ganusevich. [Source: TUT.BY]
9:40 pm Two members of the Belarusian opposition's Coordinating Council, lawyer Maksim Znak, and leader of the Strike Committee at the Minsk Tractor Works, Sergey Dylevsky, were summoned to the Lukashenko government's Investigative Committee. Source: TUT.BY
9:45 pm Minsk: People started leaving Independence Square. The demonstrators confirmed they were ready to continue demonstrations over the following days. At the end, the demonstrators lit up flashlights on their mobile phones [This has now become an inspiring tradition, spreading the symbolic light and hope around the Square and into the hearts].
9:50 pm The BYSOL Solidarity Fund was set up a few days ago to raise money to help those who have been fired from their jobs for their political beliefs. Since then, over 1.5 million US dollars have been donated to the Fund by nearly 28 500 people. People who resigned earlier may start getting payments. As of today, the Fund has received over 200 applications. Source: TUT.BY
10:00 pm The "Long Live Belarus" Solidarity march took place in Bialystok, Poland. Over four thousand people took part in the event. Source: NEXTA
10:15 pm Human chains of solidarity keep emerging not only in the center but in the residential districts of the city. People say that they've been coming out every day and have no intention of giving up. Source: Euroradio
10:45 pm Sports commentator Vladislav Tutur wrote on his Facebook page that he had resigned after seven years of work on national TV. Source: Euroradio.
11:00 pm Veranika Tsapkala, the wife of the former Belarusian presidential candidate Valery Tsapkala, announced that they are planning to go to Lithuania to meet with Sviatlana Tsikhanouskaya. Source: TASS.
11:15 pm Another member of the Coordinating Council, former Minister of Culture Pavel Latushka, was summoned to the Lukashenko government's Investigative Committee tomorrow. Source: Onliner
11:50 pm Roman Golovchenko, the Prime Minister of Belarus appointed by Alexander Lukashenko, made a speech on state TV today. He blamed the opposition for "attempting to tear the country apart, to spread hostility and chaos." Despite reports of strikes at the major enterprises in the country, Golovchenko stated that all factories were operating normally.
Golovchenko called current activity in the media "real combat operations," but said nothing about the government's use of violence against peaceful demonstrators. He said nothing about the people who have been abused and persecuted by government forces. Instead, he blamed demonstrators for "harassing" Lukashenka's supporters and threatened them with criminal prosecution.
"Those who have crossed the moral boundaries will cross the legal one, all these actions will be assessed, and they are being assessed at the moment." Perhaps this is one part of his speech one cannot disagree with.
Midnight No one was released from the detention centre at Akrescina during the day. A police vehicle without number plates keeps driving into the detention centre and leaving in an unknown direction. Last time it came, it stayed in the area of the ward for about 15 minutes.