17 September 2020, 13:55 | Meduza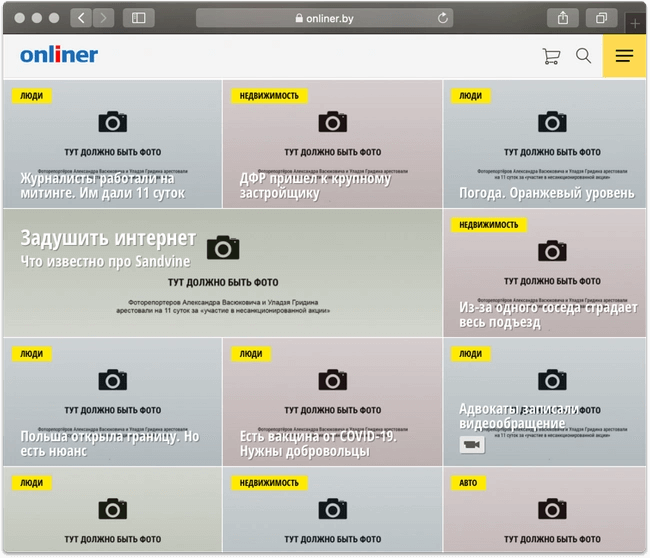 On 17 September, independent Belarusian mass media removed the photos from the main pages of their websites as a sign of protest against the arrest of photojournalists Uladzimir Hrydzin (Tut.by) and Aliaksandr Vasiukovich ("Novy Chas").
On 16 September, the photographers were sentenced to 11 days of administrative arrest for their participation in an unauthorised street protest action. They were detained on 13 September when they walked into a cafe to send photos to their editors.
Per the Tut.by official statement, "We are outraged by the actions of the law enforcers and the unjust decisions of the courts. We demand an end to pressure on journalists. We will fight for our rights. And we will continue to do our job." Several news portals and associations took part in the online protest, including Tut.by, "New Time", Onliner, "Radio Liberty", "Belsat", "BelaPAN", "Mediazona. Belarus", the Belarusian Association of Journalists, and "Press Club Belarus".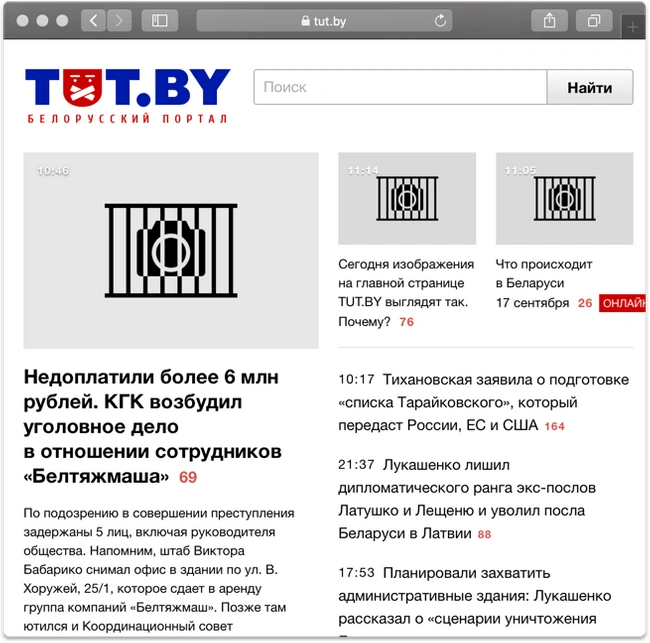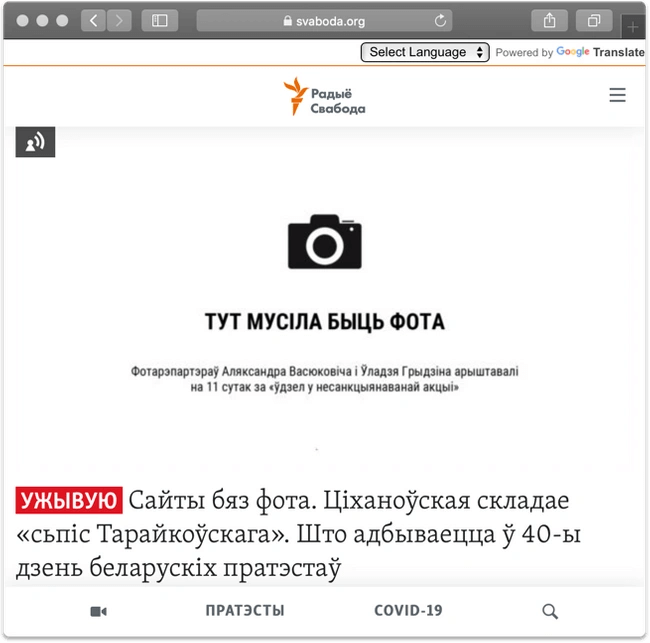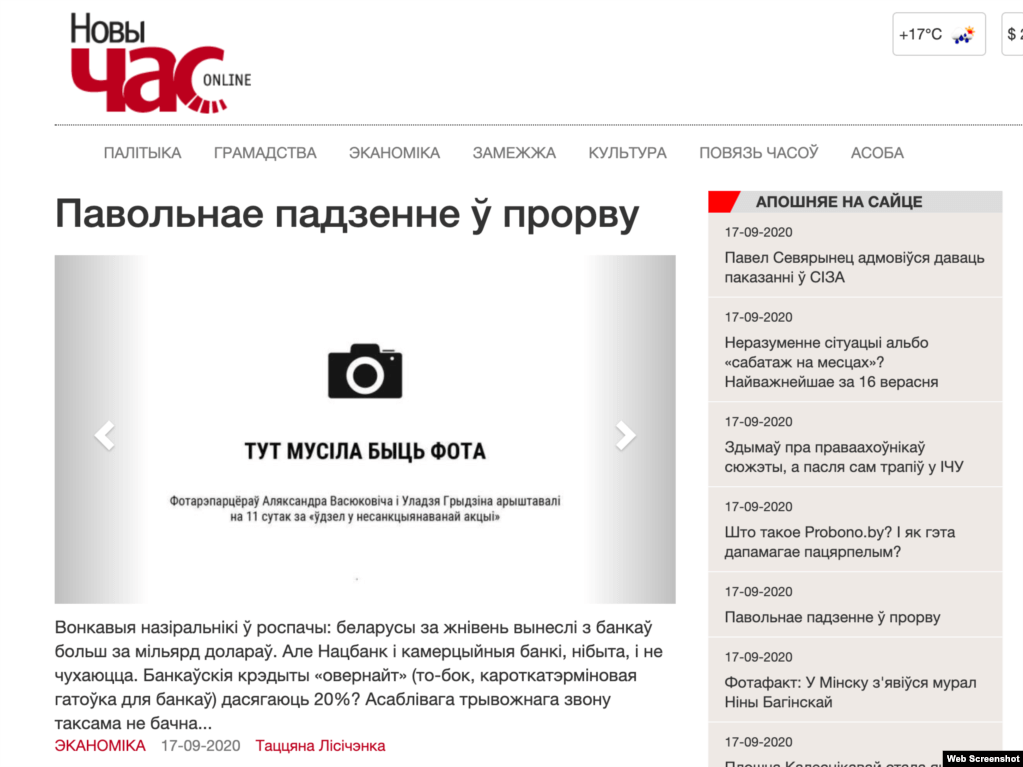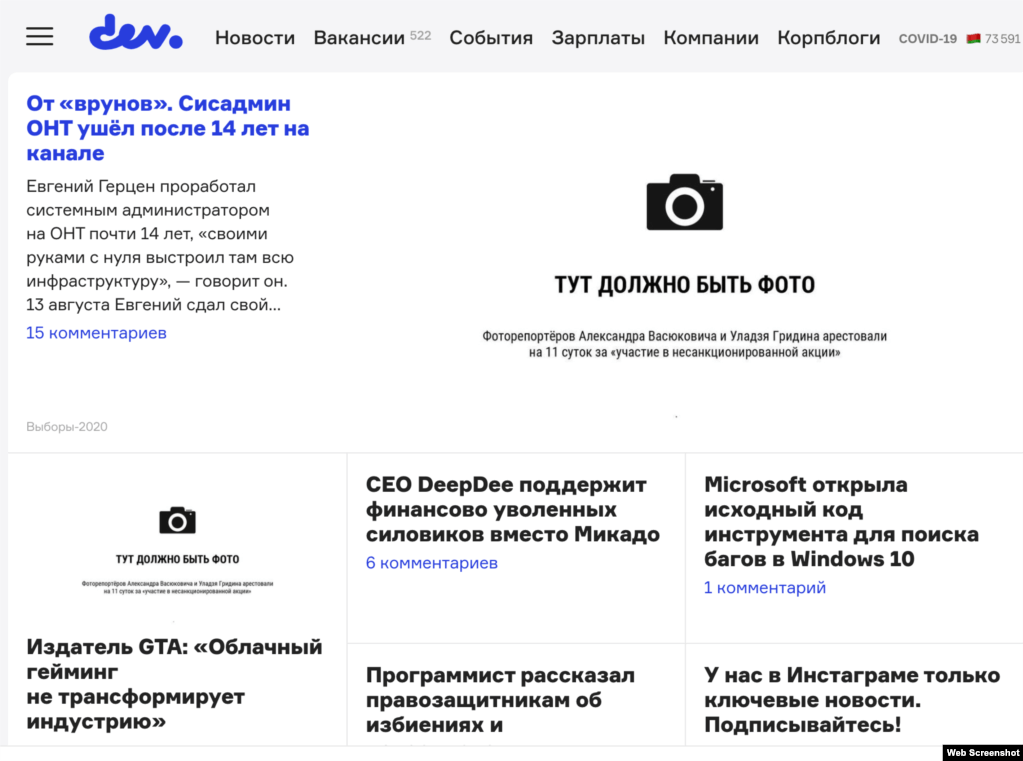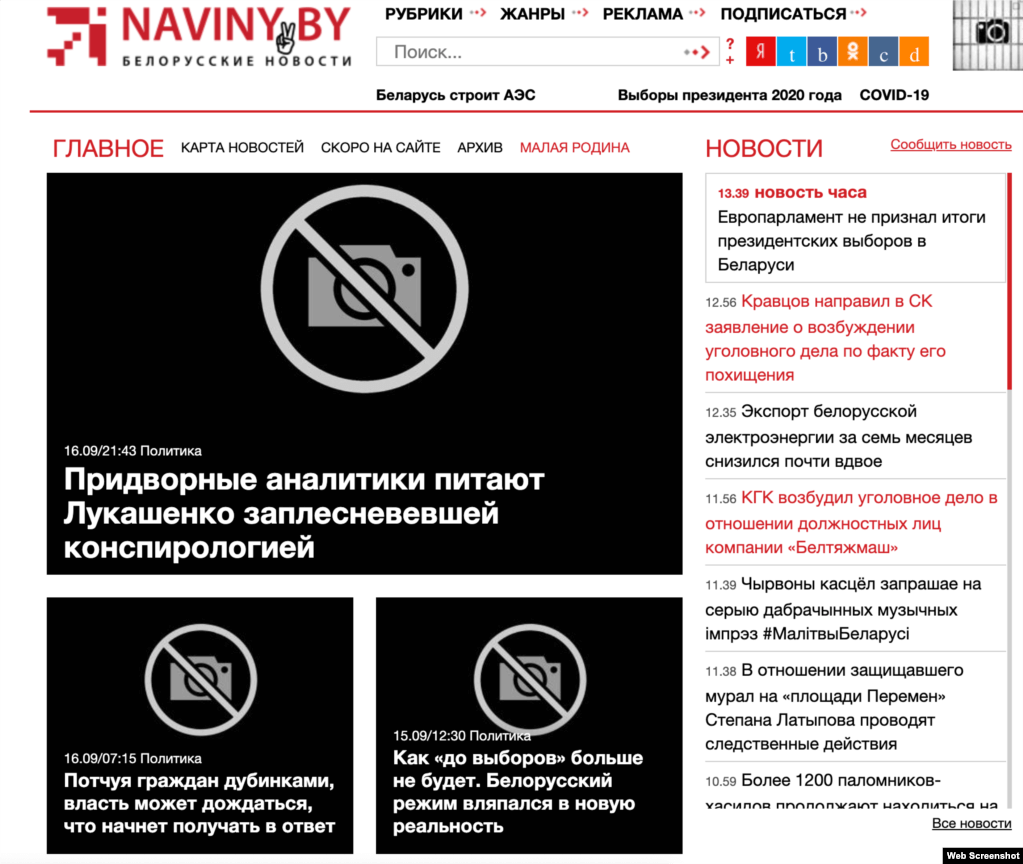 At the beginning of September, six journalists that were сovering student protests in Minsk had been arrested. They were accused of partaking in the protests themselves and coordinating the actions of the protesters. The court sentenced the journalists based on testimonies of witnesses with altered personal details who were unable to describe the exact place where the offence was committed.
On 11 September, a court in Minsk sentenced Belarusian journalist Dzmitry Semchanka, former member of Lukashenko's presidential photo pool, to 15 days of administrative arrest. He was charged with participation in an illegal protest action.