17 August 2020 | Rebenok.by
Galina Aleksandrovna Zhyhilevich lives in Senitsa, a small town near Minsk. On the evening of August 10, she was going to the stadium for a jog (yes, this lady is a jogger!) when she saw the police arresting passers-by. Without a second thought, she got into the police van along with those arrested. She wanted to know where the officers were taking those people and what they would do to them. The old lady has told us why she is outraged by what the police did and what future she wants for her grand and great-grandchildren.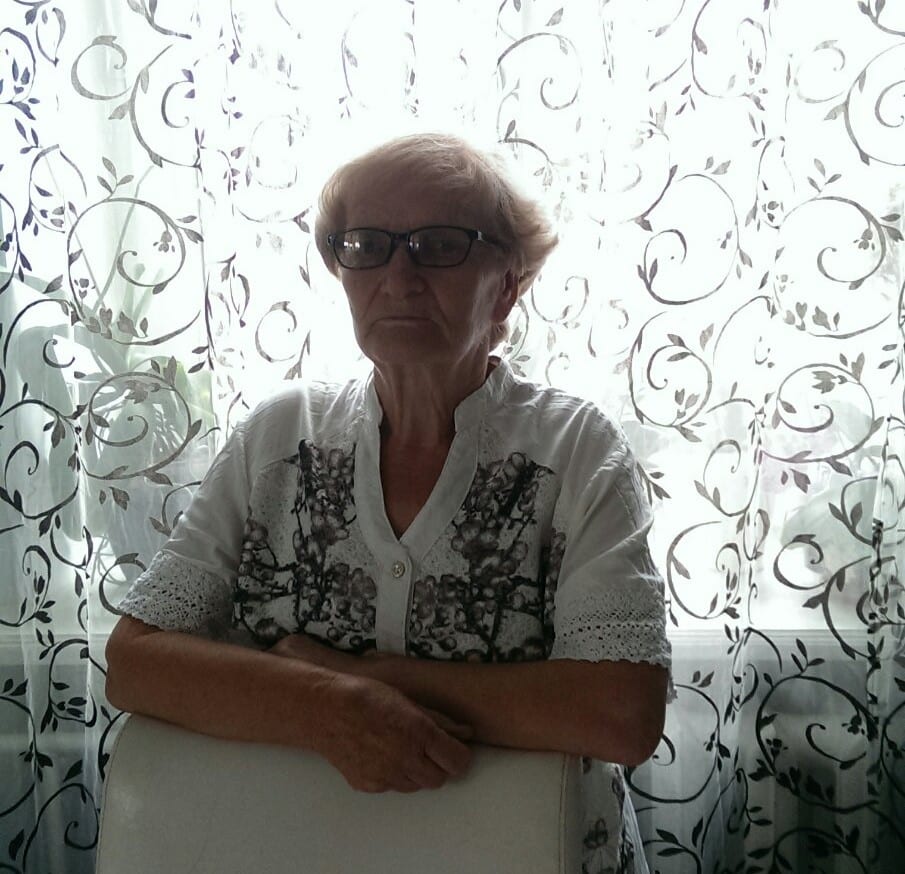 There were only a few people at the stadium that evening, Galina Alexandrovna says. One or two strolled by with baby carriages, a man played football with boys, and several passers-by walked along the path across the stadium. "No sooner had I done a couple of laps than I noticed a van drive up, and suddenly 5–6 black-clad people got out of it. I approached them and asked: 'Have you come here to do sports? Well, hurry up! Off you go! Hup two, hup two.' But they were in no joking mood. One of the policemen said: 'Take this one,' and a man was taken by the arm and escorted to the police van, the lady says. A father was passing nearby with his son, about 16 years of age. The man was indignant at what he saw and asked the police officers: 'What are you doing?' They grabbed him by the arm, too, and escorted him to the van. The boy was screaming: 'Daddy, daddy!' They also grabbed him and dragged him to the van. As it turned out later, the man and the boy were merely going shopping after work. It was then that I started screaming: 'Why are you taking them?' I clutched one of them and went to the van. I said I wanted to know where they were taking people just like that, from the street, and what they would do to them."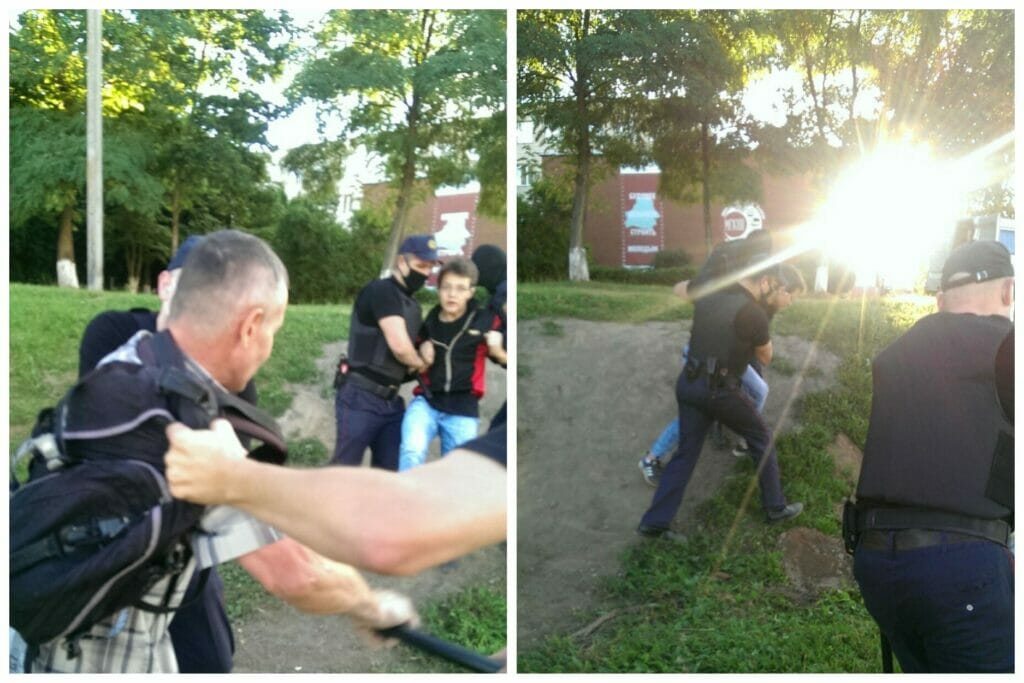 Galina Aleksandrovna says that none of the police officers opposed the 76-year-old lady's presence in the police van. They put her inside and drove off. During the drive, the officers did not reveal to the arrestees where they were taking them. In the end, they brought them to a police station in Machulishchi, a small town near Minsk. "They brought us in, gave us face masks, and asked us to sit down in the corridor. We were recorded as arrested at 19:20. We sat there, hour after hour, as they walked back and forth. I heard one of them in the room call somebody on the phone: 'What do we do with them?' They started to escort us in, each one individually, and interrogate us. The guys wanted to let me jump the queue, but I said: no need, I will go last." The old lady says she spent several hours in the corridor. She managed to call her daughter, explain to her where she was, and ask her to bring over her passport. It turned out later that, along with the documents, her daughter wanted the police officer to pass on some water to her, but he refused saying: "She's doing fine."
"At around 10 p.m., I said: 'Guys, I've been sitting here for quite some time, you could at least give me a cup of tea!' One policeman started to fuss around as if he wanted to say: 'Wait a minute!'. An hour passed but there was no tea in sight," Galina Aleksandrovna says. "I asked another police officer if they could give me some tea, to which he replied: 'There's a COVID-19 pandemic now, who will agree to drink from this cup after you?' So I had to do without tea."
At 11 p.m., the lady was told that she was free. But the battery in her phone was dead – it was only at 1 a.m. that Galina Alexandrovna's daughter managed to pick her up at the police station.
"Although I was just a stadium jogger, they made up a report which said that I had taken part in an unauthorized mass event organised to discuss the presidential election in Belarus. I was summoned to appear in court on August, 27. They wanted to hold a hearing of my case on the very next day but I asked for a later date because I have to wait until I receive my monthly pension to pay the fine."
Galina Aleksandrovna says that she has learned the name of the person they were targeting to arrest at the stadium. She found out that he was an independent election observer who was kept out of his polling station but tried to monitor what was happening at the election from outside the door. At the police station, the old lady also met a man with bandaged knees. She asked him what had happened. It turned out that on August 9, he was commuting back from Minsk where he had a part-time job but ended up in the wrong place and at the wrong time: the police fired rubber bullets on him.
The old lady is outraged at how the police arrest all and sundry in the street and have the nerve to shoot at people. As well as at the news about a large number of casualties she has read about recently.
"I want to appeal to these guys, the riot police and other officers: kids, think about the future – not only about yours, but also about that of your children. It's a trap you're not going to get out of. Aren't you tired of listening to that nonsense for 26 years? I would've lived the rest of my days quietly, but I have six grandchildren and two great-grandchildren. And I'm concerned about their future lives."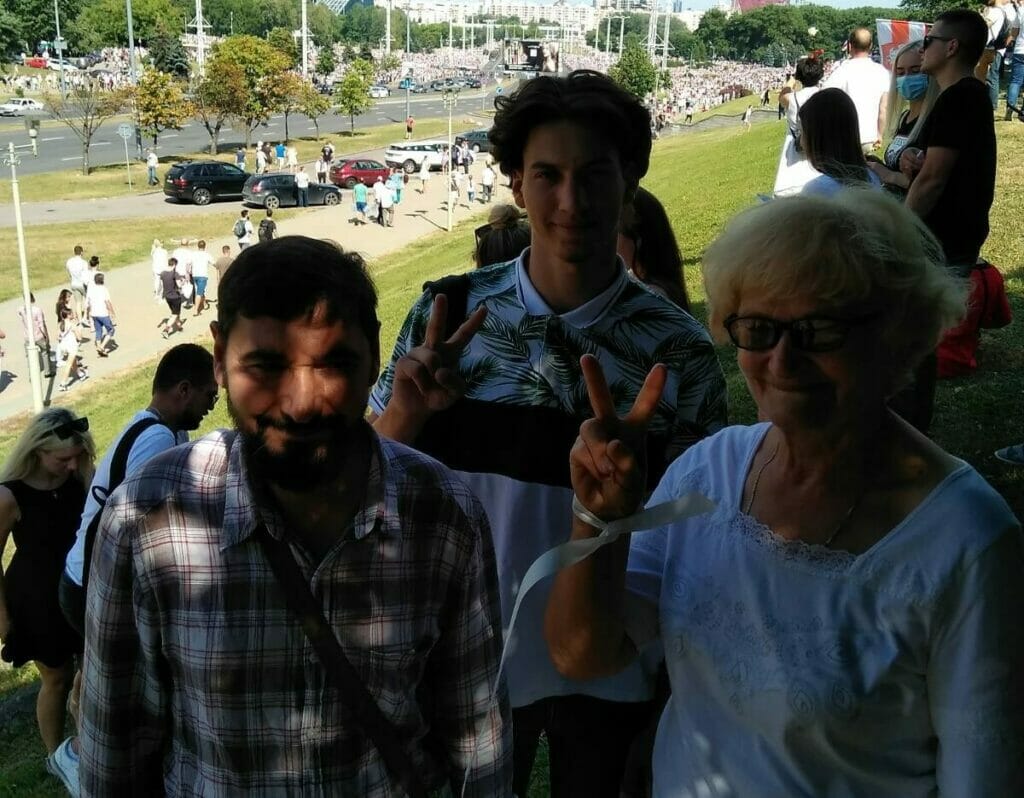 Galina Aleksandrovna shared her observations about how entire generations are changing, and the power in the country remains the same.
"In 2010, I was an observer at the polling station and went to the polls with my eight-year-old grandson. Then we had the candidate Lukashenka. Ten years have passed, my great-grandson is already eight years old – and again, the candidate is Lukashenka. And in another ten years, my great-great-grandson will be eight years old and still will a candidate be Lukashenka? Do you think this is normal? I don't think so."